The 2,650 sq. ft. facility offers private comfortable spaces. Heavy modern furniture adds a splash of color and style, though bedrooms typically feature simple white linens and furnishings for one's personal belongings. The facility includes a lounge, kitchen, computer room, social area, and even a gym.
For more than 40 years, Channel Marker, Inc. has provided mental health treatment, prevention programs, and wellness services to the Mid-Shore region. Trained professional staff provide services to clients with a psychiatric diagnosis to help them stay out of a higher level of care and improve their quality of life.
"Last year was the Big 4-0 for us, and we're proud to be offering mental health services to our community," says Channel Marker CEO Cathy Cassell. "Our regional wellness center is located in Easton and we have rehabilitative and treatment programs in Dorchester and Caroline County. Recently, we added a separate youth facility in Caroline County. In addition, we own and operate seven homes within our region for residential rehabilitation."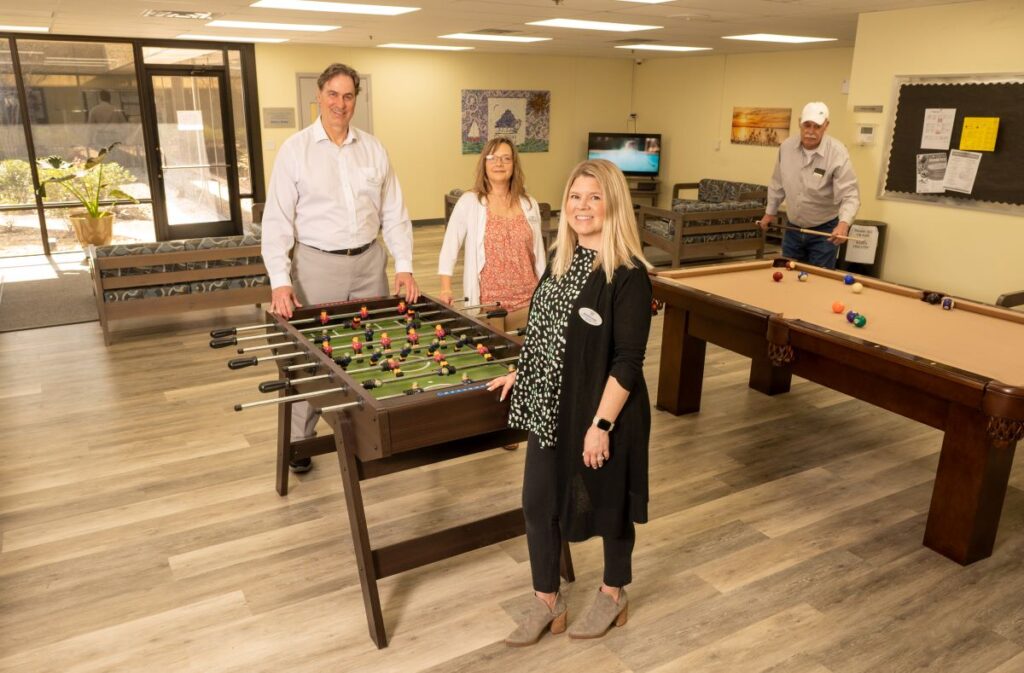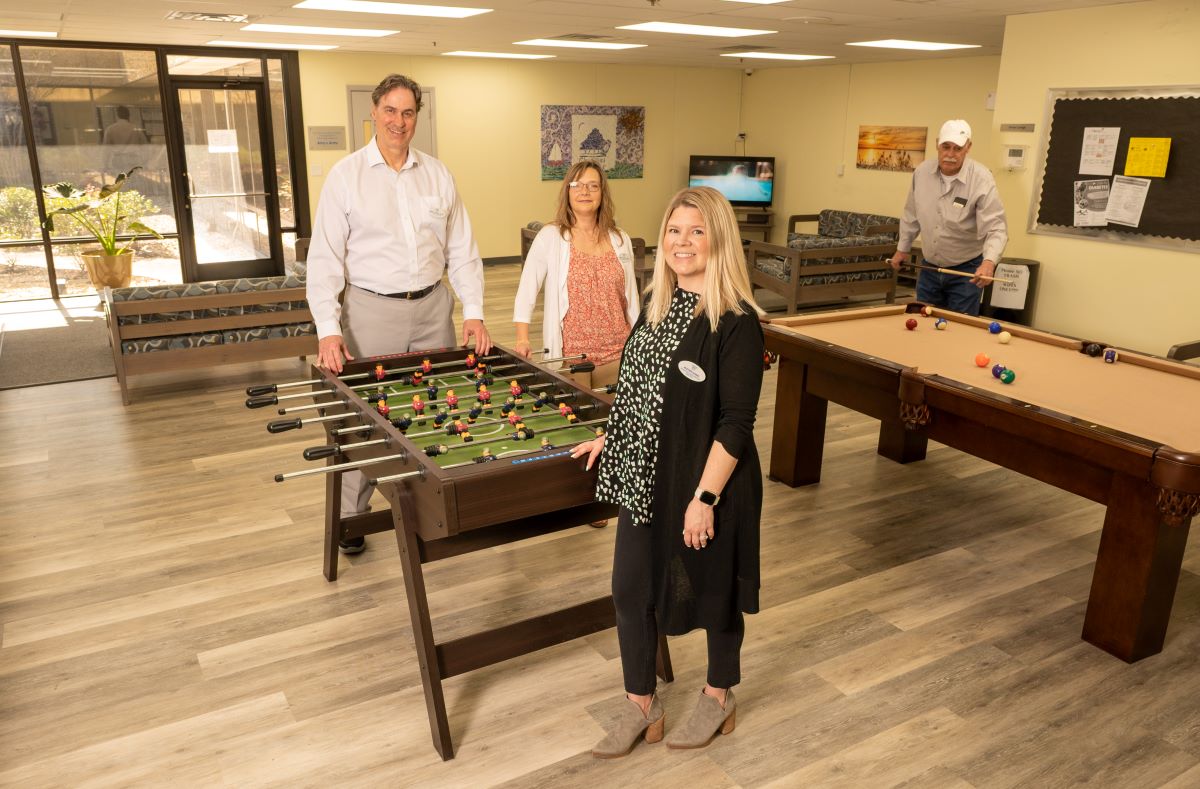 Channel Marker employs 70 people across three counties, with 35 of them based in Easton, and serves 350 to 400 clients in a year. In addition to its residential treatment programs, there's a clinical group practice, health home care, and a supported employment program.
Locating the new residential crisis beds at the Channel Marker's regional wellness center on Glebe Park Drive was a strategic move. Clients can be transitioned from one level of care to another, with onsite clinical support available around the clock.
"This kind of service typically would be located in a home in the community," Cassell explains, "but we co-located it with our other programs here on Glebe Park Drive. We are tucked away in the woods, so it provides privacy for our clients, and they have access to all of our other services here."
Channel Marker's Residential Crisis Services unit was years in the making, but the strain on local hospitals caused by the pandemic spurred leaders to act. People experiencing mental health and substance abuse issues often end up in the Emergency Department of local hospitals.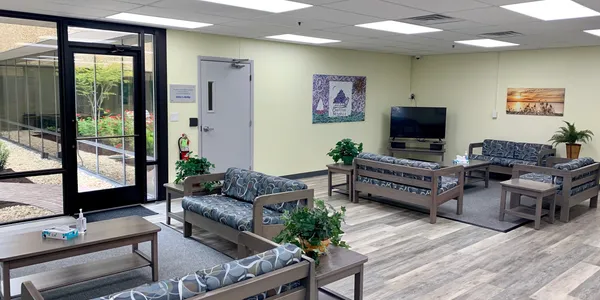 "The idea is crisis stabilization," Cassell explains. "We partner with hospitals, ACT teams, mobile crisis, and outpatient clinics, as well as other resources in the community to prevent people from continually going to the emergency department. We are transitioning clients who may be experiencing hardship in their life."
There's an urgent need for such a facility, Cassell notes. Before The Bridge opened in Easton, the nearest similar crisis facilities were in Anne Arundel and Somerset counties, leaving an absence of services for residents of Caroline, Dorchester, and Talbot counties.
"Residential Crisis services are part of the crisis continuum," Cassell says. "Our goal is to meet people where they are, with the hope of providing them with skills and symptom management so that they may return to the community on a path for success.

"At the end of the day, our clients wish for the same things that we all do. They want to belong, feel safe, have connections, and live their best lives."
---
Never Miss Talbot County Business News:
Subscribe to Talbot County Economic Development and Tourism's Talbot Works newsletter here.