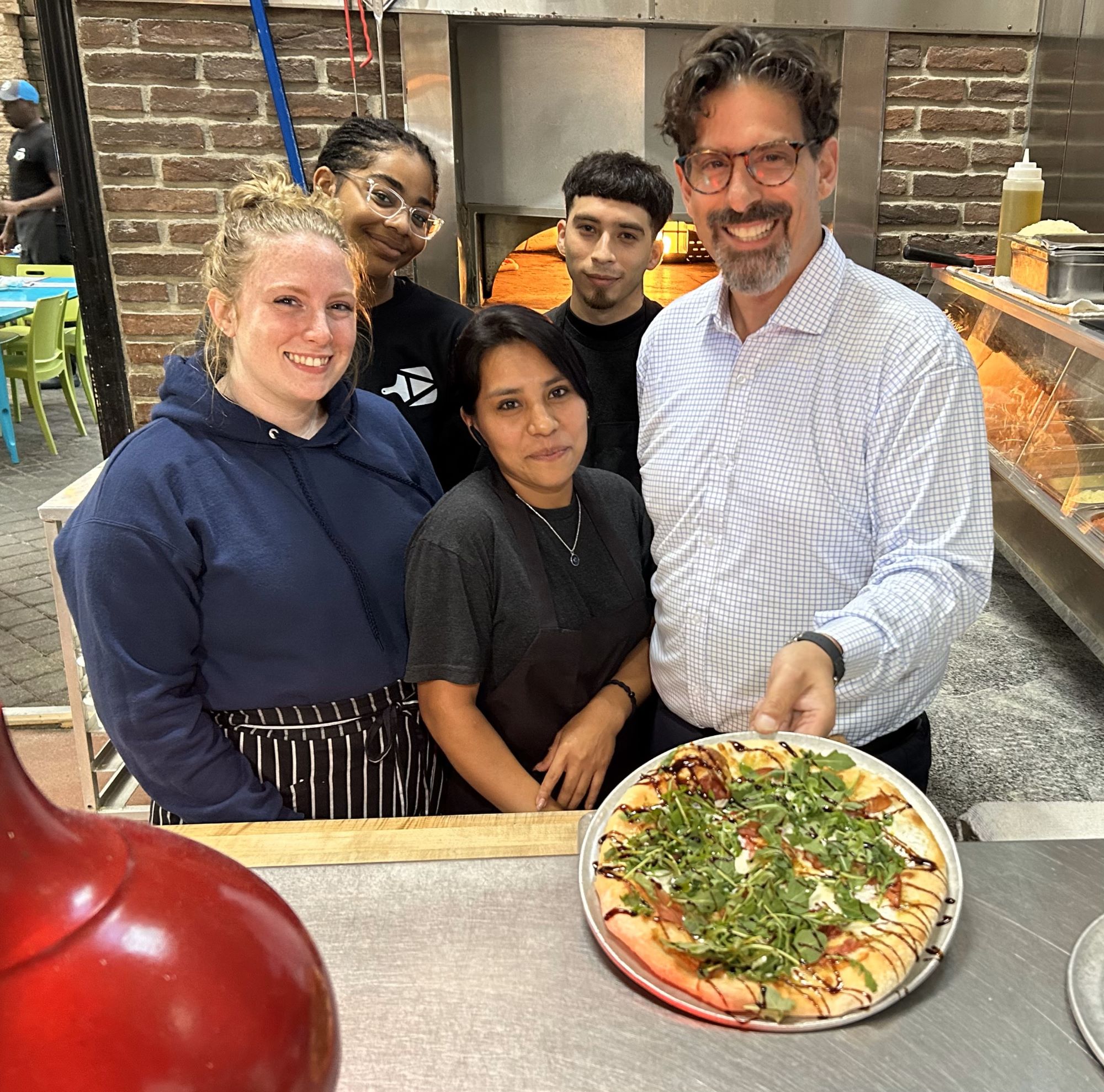 Ava's Pizzeria & Wine Bar is celebrating its 15th anniversary of serving delicious food, wine, and atmosphere with an anniversary special at all Ava's locations. This October, the Chef's Favorite pizza will be offered at a special price of $10.19 in honor of the first day of operation in St. Michaels and to thank loyal customers for supporting the restaurant over the last 15 years.
Ava's in St. Michaels opened on October 19, 2008—with gourmet pizzas, a great wine selection, and a staff of eight—fulfilling a dream of founder Chris Agharabi of Chevy Chase and Easton, Maryland.
Now, Ava's in St. Michaels has a crew of 35 staff and is part of a group of restaurants on the Delmarva Peninsula under the helm of Agharabi, CEO of Ava's Hospitality Group.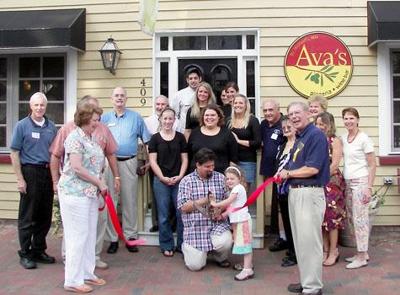 The original Ava's is in a cleverly adapted historical home once known for "Jimmy Jump's Goose-picking Service." The restaurant opened with a bar, indoor seating, and a crumbled parking lot in the back. Now, Ava's St. Michaels offers a dog-friendly back patio that features a retractable roof, fireplaces, and a beer tap waterfall for four-season dining.
Before the original Ava's opened, Agharabi had become restless working for other people in technology sales and consulting when he discovered St. Michaels. He says he took a left-hand turn to get a crab cake in St. Michaels on his way back from attending a wedding in Virginia Beach.
Agharabi got the idea for Ava's—named after his then three-year-old daughter—when he noticed the historic district didn't have a pizza place.
"I wanted to run my own business and I love to cook," he says, noting that he remains the Culinary Director for all AHG's restaurants. Agharabi is a trained chef who graduated from the Maryland-based L'Academie de Cuisine, considered one of the top cooking schools in America while in operation. He also interned at Persimmon in Bethesda with Chef Damian Salvatore.
Agharabi quit his technology sales job and instead, channeled that knowledge to build tech-savvy restaurant operations. He says he has never once looked back.
Now, he says the most rewarding aspects of owning and operating a suite of restaurants are seeing people's reactions to the food and watching his staff grow.
"Watching staff grow into their careers has been very gratifying," said Agharabi. "Some have paid their way through nursing school while working with us or have started families from relationships that began here."
His focus on food and customer service has helped grow Ava's Hospitality Group's restaurants, including Ava's in St. Michaels and Cambridge, Maryland and Rehoboth, Delaware, Theo's Steaks, Sides & Spirits—named after Agharabi's nephew—in St. Michaels and Rehoboth, and Hammy's Burgers & Shakes—named after Agharabi's dog—in Rehoboth.
AHG also runs its commissary in Easton, with trained chefs making more than 6,400 pounds of fresh mozzarella, 21,000 balls of dough, and 11,000 meatballs in August 2023 alone. Agharabi says when Ava's opened in St. Michaels, they prepared less than 100 meatballs for the first day.
"We made about 100 meatballs for Ava's on opening day in St. Michaels 15 years ago," Agharabi said. "We made it all happen with a classmate from cooking school, a bartender who was my realtor, and a couple of kitchen staff and servers."
Agharabi grew up on Long Island as the son of an engineer and nurse before moving to Maryland more than 30 years ago while attending George Washington University.
While on Long Island, the family came together over mealtimes with dishes and recipes heavily influenced by his mother's and grandmother's Italian roots. You'll find plenty of those recipes used for Ava's signature dishes, including Ma's Meatballs and the Chef's Favorite Pizza.
"The first pizza we ever created was the Chef's Favorite, which is why we've made it our anniversary special this October," says Agharabi. "It's the perfect balance of bitter, sweet, sour, and salt. It's made with our house-made dough and fresh mozzarella, olive oil, crispy prosciutto, baby arugula, seasoning, and a balsamic reduction. It's a longtime customer favorite."
Online reservations are encouraged, with more at www.avaspizzeria.com.
---
Never Miss Talbot County Business News: Subscribe to Talbot County Economic Development and Tourism's Talbot Works newsletter here.