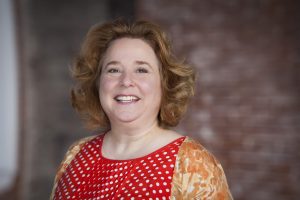 Promoting the economic growth of the community where she lives and works is a passion for Krista Boothby, Talbot County's new Department of Economic Development and Tourism manager.
Boothby comes to the Eastern Shore from Lynchburg, Va. where she was the marketing and public relations coordinator for the city's Office of Economic Development and Tourism.
"Business owners are often very busy trying to keep the doors open and customers happy," explains Boothby.
Boothby is well-versed in hospitality and tourism. She served as executive director for the James River Council for the Arts & Humanities and spent 17 years in the hospitality industry working for OMNI, Sheraton, and Radisson hotels.
"I'm committed to building economic growth through promoting businesses so they can succeed," says Boothby. "Talbot County has so much to offer, and I am excited to be here."
Boothby also is heavily involved in professional organizations to stay abreast of trends and issues. She is treasurer of the Mid-Atlantic Tourism Public Relations Alliance and is a member of both the Public Relations Society of America and the American Marketing Association.
During her off hours Boothby likes to travel, kayak, dabble in the arts, and spend time with her husband Paul and dog Mia. She's quickly becoming acclimated to honking geese in a nearby creek and the vast open landscape of Talbot County.