Business Vaccine Pre-Registration Opens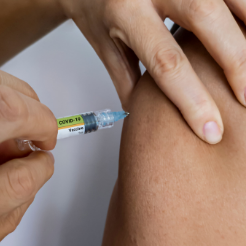 Talbot County is leading the way in vaccinating its senior population, regularly ranking among the counties with the highest percentage fully vaccinated. Now the Talbot County Health Department is shifting its focus to vaccinate essential workers, particularly those on the frontlines and in critical industry sectors, and is seeking to coordinate with businesses and employers.
All businesses wishing to secure vaccines for employees should complete the Health Department's business vaccine interest and pre-registration form, linked here. You will be contacted by health department staff to coordinate vaccine appointments.