When you're far from home, a warm welcome and a helping hand can make all the difference. This universal truth was the genesis of the Chesapeake Multicultural Resource Center in Easton.
The Chesapeake Multicultural Resource Center became an independent 501(c)(3) registered nonprofit in 2013, after being founded in 2012 as a project of the Mid-Shore Community Foundation. The organization empowers people from different cultures to become successful, engaged members of the community. The center offers a variety of services, from after-school programs to adult education.
"We work with non-English speakers in the immigrant community to better connect them to resources and to better opportunities here in Talbot and surrounding counties," says Executive Director Matthew Peters.
ChesMRC moved to its physical location at 331 East Dover Street in 2019 and now sees a steady flow of clients in need of assistance. Services fall into two main categories: direct resources and indirect resources.
"Direct services are what we can get done in our office, which includes immigration work, Medicaid and health insurance benefits, SNAP benefits, interpreting, and translating," Peters explains. "Indirect services include connecting our clients to health resources, education resources in the community, youth programs in the community. We do what is called a warm handoff to our partner agencies."
As ChesMRC's reputation has grown, so has the number of people they serve. The center now serves more than 4,500 clients each year in Talbot and surrounding counties. Their reputation has grown so much that agencies in other parts of the state have begun referring clients.
Officially recognized by the U.S. Department of Justice, ChesMRC can directly assist with immigration cases without the need for a lawyer. The center is also a Certified Application Counselor (CAC) Organization and can directly enroll or renew families into Medicaid and health insurance plans.
During the pandemic, ChesMRC launched a toll-free number for Talbot and Caroline county residents who do not speak English as their first language, an initiative that continues today. Callers are greeted in Spanish, Haitian/Creole, or English, then transferred to someone who speaks their language.
"A typical phone system with its many questions and prompts is often a frustrating and impossible thing to navigate," Peters says. "We streamlined our system so callers get someone to talk to in their own languages. We are here to make sure that those who do not speak English are able to get the information they need."
Many of the immigrants in Talbot County emigrate from Guatemala, Peters explains. "Immigrants tend to locate in communities where there is trust," he says. "Once families get established, once some helpers get established, you tend to see those areas grow in terms of the immigrant community."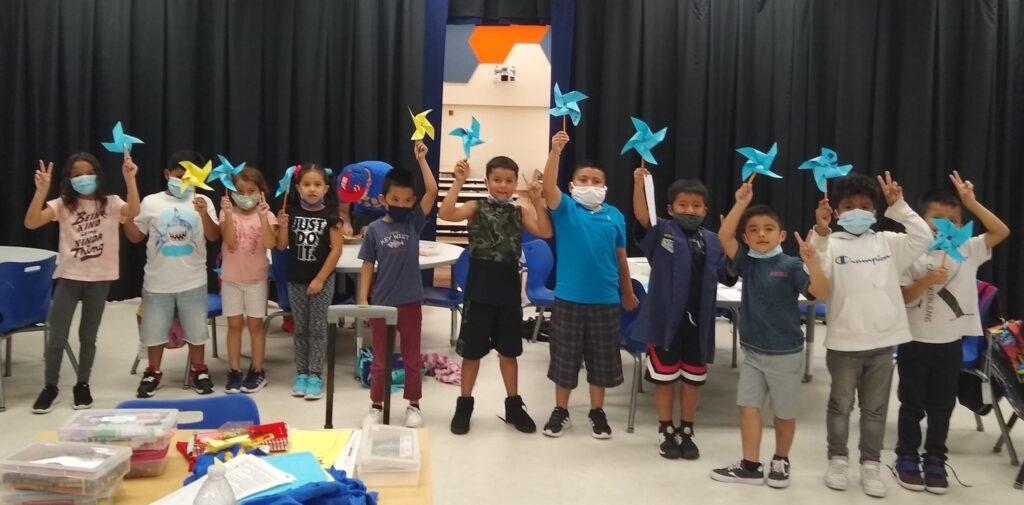 Peters says Easton has seen that kind of growth during his tenure at ChesMRC. He became director after spending 13 years working in rural Guatemala where he recruited and trained international volunteers, managed a 150-acre ecological reserve, and developed educational programs focusing on natural resource management.
"Even though people come from different places, different backgrounds, different education levels, there is a sense of trust here and a sense of safety," Peters continues. "I think that is really why Talbot County is attractive. We have so many great immigrant families here and those great families attract other families that want to be a part of the community."
___________________________
UPDATE: Changing Lives on the Mid-Shore: Chesapeake Multicultural Resource Center after Ten Years, The Talbot Spy, April 17, 2023
Never Miss an Update: Subscribe to Talbot County Economic Development and Tourism's Talbot Works newsletter here.