Economic stability is one of Talbot County's five pillars of resiliency, which helps explain the important role the Economic Development Commission plays.
The 18-member commission is made up of community leaders and ex-officio members who are appointed by the County Council or the municipalities they represent. Each brings a wealth of experience and insight into business and economic activities in the county, the regional, and the state of Maryland.
The EDC recently welcomed three new members — Ken Kozel, James Jaramillo, and Jeffrey Rhodes.
Ken Kozel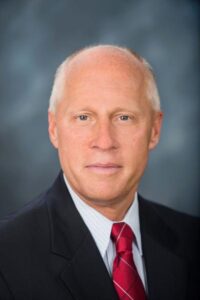 Kozel joined UM Shore Regional Health as president and CEO in October 2011. He brings extensive expertise in strategic, operational, fiscal, and programmatic planning to support the mission and vision of UM SRH.
Prior to joining UM SRH, Kozel served Upper Chesapeake Health as president overseeing Harford Memorial Hospital and Upper Chesapeake Medical Center. Earlier in his career, he held several positions at Johns Hopkins Hospital.
Kozel has a science.S. from the University of Maryland and a MS/MBA from Johns Hopkins University. He is recognized as a Fellow of the American College of Healthcare Executives, and serves as a board member of the Maryland Association of Healthcare Executives and a member of the Maryland Hospital Association's Council on Clinical Quality Issues.
James Jaramillo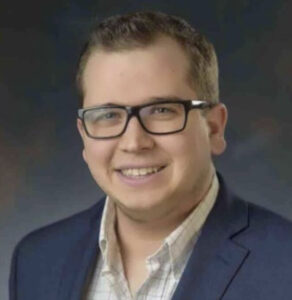 An Oxford resident since 1997, James Jaramillo was elected as the youngest commissioner in town history.. In 20??. He was appointed to the EDC by the Town of Oxford.
He has extensive experience in marketing and the political arena, including service as campaign manager for Del. Johnny Mautz in his 2018 re-election campaign.He also worked with Sen. Richard Colburn in Annapolis. In his last position, he was marketing campaign manager at DLT Solutions.
Jaramillo graduated from Easton High School and has a bachelor's degree in sociology and history, as well as a master of science in integrated marketing communications – both from Nazareth College. He now serves on the college's alumni board.
Jeffrey Rhodes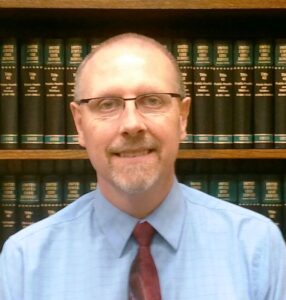 Jeffrey Rhodes, the interim town manager for St. Michaels, was appointed to the EDC by the Town of St. Michaels. Prior to coming to Talbot County, he was city administrator in Cumberland, Md., where he worked for 23 years.
Rhodes served as President of the Maryland City and County Management Association (MCCMA) in 2011 and remains an active member of the organization. Additionally, Rhodes is a Fellow in the University of Maryland's Academy for Excellence in Local Governance and is a full member of the International City and County Management Association (ICMA), having become an ICMA credentialed manager in 2002.
A graduate of West Virginia University, Rhodes holds a B.S. in Business Administration from Frostburg State University with an MBA degree.