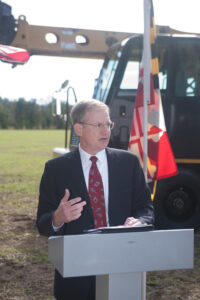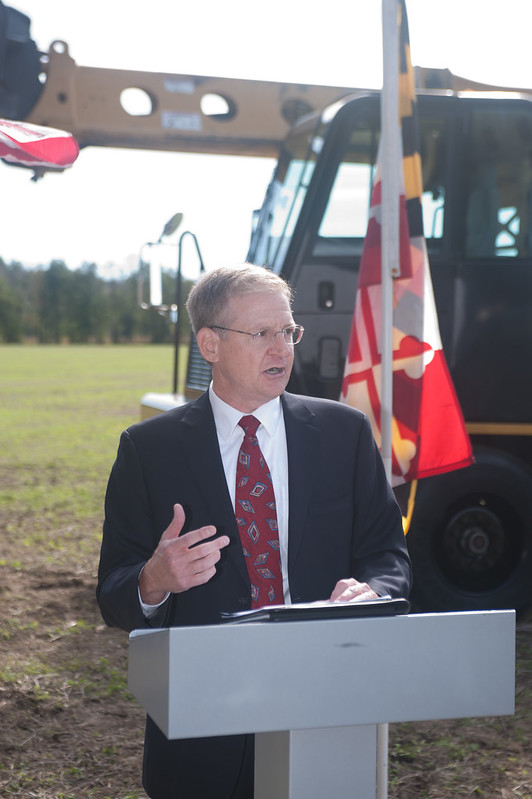 Talbot County is lucky to have in its midst the Mid-Shore Regional Council MSRC), and TalbotWorks wants to take this opportunity to sing its praise and introduce readers to MSRC's executive director, Scott Warner.
Scott is a lifelong resident of the Eastern Shore and so it was a natural fit when he was selected to lead the MSRC in 2005. Scott and the MSRC have developed a successful track record of bringing resources to the Mid Shore to help it prosper, while maintaining its beautiful environment. TalbotWorks had the opportunity to talk with Scott recently.
TalbotWorks: Tell our readers a little about the Mid-Shore Regional Council, especially as it relates to Talbot County. Why is it important?
Scott: The Mid-Shore Regional Council (MSRC) is a cooperative regional planning and development agency that initiates and coordinates plans and projects for the development of human and economic resources in Caroline, Dorchester, and Talbot counties.
For instance, the MSRC has been instrumental in initiatives like broadband infrastructure, small business development, technology parks, and public transportation.
The Council was created by the State of Maryland in 2001 and has 40 members, including elected officials from state and local governments, and representatives from private sector and minority populations. There are two full-time employees, but we are not government employees. You might say that the MSRC is truly a "quasi-government" agency.
A very important aspect of the MSRC is that it is designated an Economic Development District by the U.S. Department of Commerce – Economic Development Administration (EDA), a multi-jurisdictional entity that helps lead a locally-based, regionally driven economic development planning process. The MSRC facilitates this strategy-driven plan known as the Comprehensive Economic Development Strategy (CEDS). This process gives the Mid-Shore access to EDA funds. Between 2003 and 2019, projects within the counties have received almost $14 million in EDA funding.
There are only three EDA districts in Maryland and hundreds across the country. The MSRC is in the Philadelphia Region Office (PRO) jurisdiction. The PRO includes the states between Maine and West Virginia, as well as Washington, DC, the U.S. Virgin Islands, and Puerto Rico. Competition for funds can be intense. But if you have a good road map, you have a good chance to receive EDA funding, as well as funding from other sources.
Projects in Talbot County include funding for the regional fiber optic backbone and the new Mistletoe Hall Commerce-Business Park.
TalbotWorks: That is a wide variety of projects – how do you select which ones to work on?
Scott: To receive EDA funding, projects must be included in the Mid-Shore CEDS. The CEDS is used as a roadmap.
There are currently 26 projects included in the Mid-Shore CEDS. In Talbot County, those include the Port Street Redevelopment Project, Frederick Douglass Park on the Tuckahoe, and the St. Michaels Wastewater Treatment Plant and Sewer Collection System, as well as others.
The CEDS is a critical document that keeps us on track over multiple years and election cycles. It keeps things from falling through the cracks and ensures that projects and initiatives are still relevant.
Most importantly, it is a 'bottom-up' process. In other words, the federal government doesn't come to us with funding for things it thinks are important. The CEDS Committee, made up of local stakeholders, determines what's best for the region and requests support from the federal government.
TalbotWorks: Tell us about other projects the MSRC is pursuing?
Scott: Our charter allows us to be involved in just about anything, but we focus on economic development. The MSRC has supported the creation and retention of a lot of jobs over the past several years and generated millions of dollars in private and public sector investments in the Mid-Shore region.
The Council is a founding member of the Maryland Broadband Cooperative, a not-for-profit organization working to enhance broadband service across Maryland with a hyper focus on rural areas. The MSRC was instrumental in developing the Eastern Shore Entrepreneurship Center, a not-for-profit organization created to encourage innovative and scalable business development, currently emphasizing agriculture and seafood with its F3 Tech Accelerator program.
The Council also created Shore Gourmet, a food-based business development not-for-profit that's purpose is to promote and sustain food and agricultural value-added businesses. The MSRC has helped get funding for several technology parks. The Council also partners with the Tri-County Council for the Lower Eastern Shore of Maryland and Salisbury University to support the Eastern Shore Regional (GIS) Cooperative (ESRGC) to provide access to geographic information system (GIS) technology, data, technical support, and training to the local governments of Maryland's Eastern Shore. Additionally, the MSRC administers the Maryland Upper Shore Transit (MUST) program and is a leader with the Rural Maryland Council, just to name a few.
TalbotWorks: How is that you were selected to be the director of the MSRC?
Scott: As I understand the process, I was one of more than 75 people who applied. I didn't know anything about the MSRC, but I've lived or worked in each of the three counties, so I believe I brought a regional viewpoint to the interview. I also did a lot of research before my interview and walked into it carrying two, three-ring binders filled with information I had compiled over several weeks of preparing for the interview. I believe my passion for the area and honest conversation with the interview committee is why they offered me the position. It has been over 14 years and I am still very grateful for the opportunity to work for the Council. It is involved in many programs and projects that benefit the citizens of the region.
TalbotWorks: You've lived on the Eastern Shore almost all of your life and have watched it change over time. What excites you most about the changes?
Scott: More and more people are realizing the value of overcoming traditional geographic boundaries to work together on a regional level. A project that might be perceived to benefit one county may actually help the other counties, as well. Opportunities tend to create more opportunities, and the citizens and region as a whole benefits.