Providing resources and connections for minority business start-ups and expanding businesses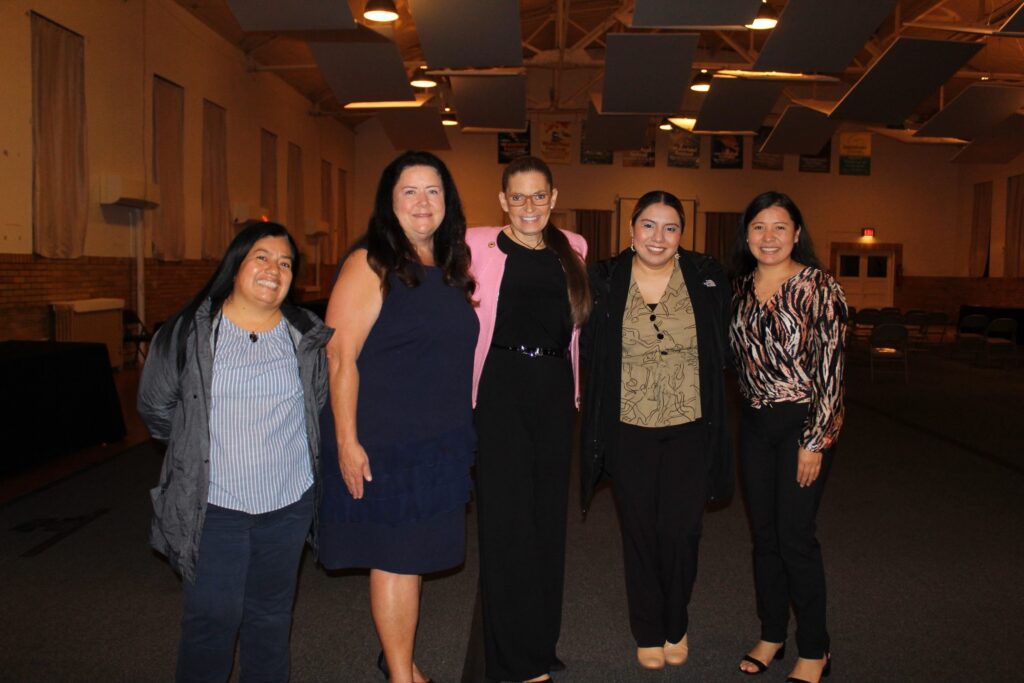 A cold, rainy afternoon didn't dampen the spirit of Talbot County's Minority Business Resource Fair, with the event highlighted by a heartfelt presentation and invitation for participants to receive help from the Maryland Governor's Office for Small, Minority, and Women Business Affairs Special Secretary Yolanda "Maria" Martinez, who made a special appearance at the event.
Participants gained important knowledge and resources to help facilitate business start-ups and expansion, with interpretation services, dinner, and childcare provided at the free event.
Chesapeake Multicultural Resource Center Executive Director Matthew Peters welcomed a gathering of Latino and other business owners and entrepreneurs before introducing Martinez at the October 14 event, held at the Waterfowl Festival Building in downtown Easton. The presenters spoke in both English and Spanish.
As special secretary, Martinez leads the administration's efforts to increase internal and external accountability and performance measures on the Minority Business Enterprise, Veteran Small Business Enterprise and Small Business Reserve business procurement programs, while coordinating with state agencies to identify strategies, increase engagement and expand opportunities for small businesses to grow and succeed in Maryland.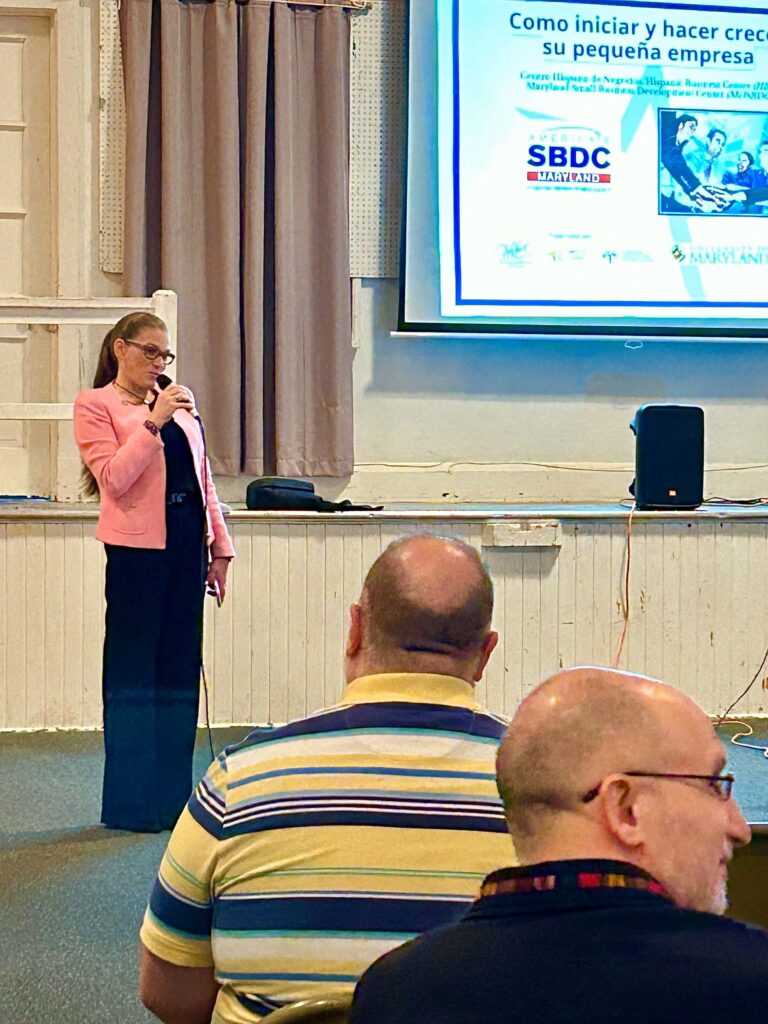 "If I can be a successful businessperson, so can you, and we're here, I'm here to support you," said Martinez to the audience, sharing some of the difficulties she faced earlier on in her life as a first-generation American, including homelessness and domestic abuse. She invited participants to meet with her after the presentations as a further resource for assistance.
Martinez understands the importance of support and resources when it comes to starting and developing a business. She founded the respiratory sleep medicine healthcare company Respira more than 25 years ago and has since grown the company into a multimillion-dollar private-sector business.
She says support from a women's entrepreneurship program had a profound impact on her ability to grow the business and brings that compassion for mentoring and support to her role serving Gov. Wes Moore as Special Secretary, an appointment that was announced in June 2023.
Chesapeake Multicultural Resource Center Benefits Outreach Specialist Jackie Reyes spoke about how the organization is a resource for the community. She is part of Uniting for Entrepreneurship – Talbot County, a cohort that has been working for nearly a year to help the Hispanic population with their small businesses, including the Minority Business Resource Fair.
Chesapeake Multicultural Resource Center Hispanic Outreach Coordinator & Community Liaison Ingrid Diaz Lopez introduced the keynote speaker, Luis Diaz-Colorado, providing his biography and background in business.
Luis Diaz-Colorado is a bilingual business consultant at the Small Business Development Center with a solid background spanning more than 20 years in the banking and hospitality industries. He provided guidance to resource fair participants for their entrepreneurial journey, including tips on the early stages of business planning and growth plans for established operations.
The Minority Business Resource Fair was presented by the Talbot County Department of Economic Development and Tourism, Uniting for Entrepreneurship in Maryland, and the Chesapeake Multicultural Resource Center.
"We're grateful for the opportunity to have hosted this event with our partners," said Chesapeake Multicultural Resource Center Executive Director Matthew Peters. "Together we are providing business resources that are accessible to any individuals who want to start a business in Talbot County, including the Latino community."
Resource partners included the Small Business Development Center, Maryland Department of Housing and Community Development, Maryland Capital Enterprises, the Talbot County Free Library, and more.
"During the pandemic, our department was able to connect with more of the county's minority business owners," said Talbot County Economic Development and Tourism Director Cassandra Vanhooser. "It made me realize that there are many businesses here that are just not aware of the services we offer and the resources we can tap to provide assistance.

"I'm proud of the partnerships we're building with ChesMRC and Uniting for Entrepreneurship," she continued. "Being connected to resources helps businesses succeed, and we're here to be the conduit for building these connections with all local business owners and leaders, regardless of race or gender."
The Talbot County Department of Economic Development and Tourism's mission is to enhance and promote a business-friendly environment for current and prospective enterprises and to advocate for policies that support and strengthen the economic vitality of Talbot County. The department's vision for Talbot County is built on the principles of strong communities, empowered businesses, and innovative solutions.
Business owners and managers are encouraged to receive the department's Talbot Works newsletter and breaking business news by subscribing at www.talbotworks.org. The department can also be reached at 410-770-8058 or by visiting their office at 215 Bay Street, Suite 5, Easton, Md.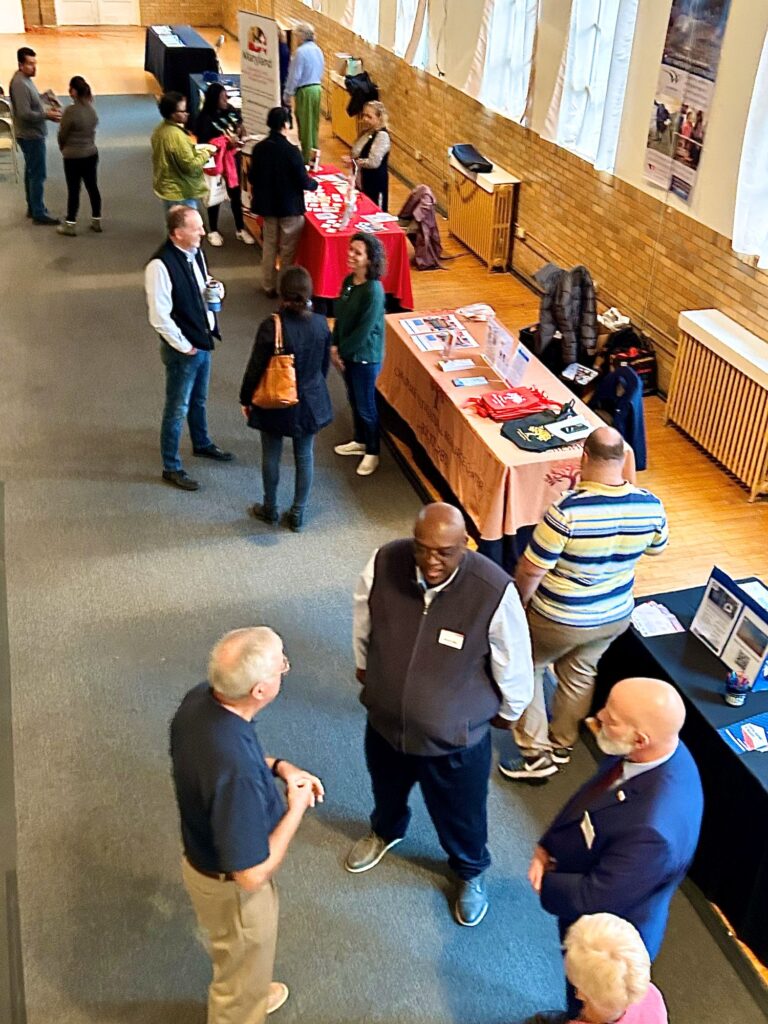 ---
Never Miss Talbot County Business News: Subscribe to Talbot County Economic Development and Tourism's Talbot Works newsletter here.