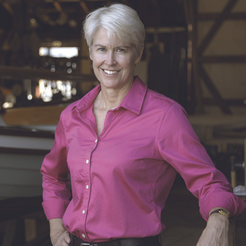 Kristen Greenaway, president and CEO of the Chesapeake Bay Maritime Museum in St. Michaels, is the first maritime museum leader to receive the National Maritime Historical Society's Distinguished Service Award, an honor bestowed on some of the world's most famous mariners.
"This award is not just for me," Greenaway says. "It's for my museum, my staff, my board, and my colleagues in museums around the world."
Maritime museums make vital contributions to our understanding of our history and culture, Greenaway stresses. "Without maritime museums, the world loses the imperative knowledge of the genesis of civilization, good and bad," she says. "We lose an essential necessity for overcoming and mitigating climate change and for continuing traditional shipbuilding skills."
Greenaway will travel with family, friends, and colleagues to the National Press Club in Washington, D.C., on Wednesday, April 27, to accept the award. Other 2022 honorees include Lonnie G. Bunch III, secretary of the Smithsonian Institution, and naval historian, author, and teacher Dr. David F. Winkler.
Previous winners of the Distinguished Service Award include notables such as journalist Walter Cronkite; America's Cup winner Ted Turner; HRH Princess Anne; Virginia Senator John Warner; environmentalist David Rockefeller, Jr.; Titanic discoverer and oceanographer Dr. Robert Ballard; and institutions such as the United States Naval Academy and the National Geographic Society.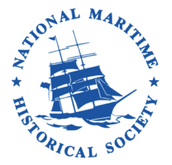 Born and raised in New Zealand, Greenaway grew up with her parents and two siblings on a 32 ft. sailboat built by her father and has sailed most of her life. In 1989, she left New Zealand sailing in the inaugural Auckland to Fukuoka Yacht Race on a 60 ft. ketch as a member of an all-women's crew that placed eighth after two months racing via Suva and Guam.
Greenaway's professional resume is equally impressive. She has held a variety of leadership positions in New Zealand, Great Britain, the Netherlands and the U.S. In July 2014, she accepted the position of president and CEO of the Chesapeake Bay Maritime Museum.
In this role, Greenaway has been instrumental in establishing new streams of institutional support and reversing years of deferred maintenance. She commissioned a new 20-year Master Plan for the Chesapeake Bay Maritime Museum that includes an extensive building program, and she has led the museum through multi-year strategic planning processes that focus on developing new audiences, implementing new technologies, and ensuring financial stability for the institution.
Under her leadership, the museum also has seen a significant increase in attendance — both in-person and online — through the presentation of increasingly innovative exhibitions and expanded education and shipyard programming. The organizationwon a $5 million grant from the State of Maryland to build a new Maryland Dove for Historic St. Mary's City Commission.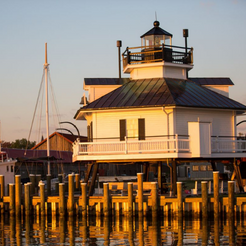 In 2017, Greenaway was elected to the executive council of the International Congress of Maritime Museums (ICMM) where she currently serves as vice president. She lives with her wife and their son in St. Michaels and owns a Cape Dory 32 that the family uses to explore the waters of the Chesapeake Bay.
"Kristen will be honored for the remarkable contributions she has made to the maritime museum community, not only as a transformative president and CEO of the Chesapeake Bay Maritime Museum, but also for her global initiatives that have enriched maritime museums internationally," says Philip J. Webster, founding chairman of the National Maritime Awards Dinner. "She has stressed the importance of museums taking a leadership role to better serve their communities and of conservation efforts necessary to save the world's oceans and waterways."
America's Ambassador of Sailing and America's Cup winner Gary Jobson will serve as Master of Ceremonies at the awards ceremony, and the program will feature the U.S. Combined Sea Services Color Guard and the United States Coast Guard Academy Cadet Chorale.
In addition, the event will feature videos highlighting the contributions made by the three award winners. Laura Lott, president and CEO of the American Alliance of Museums, will present Greenaway's award.
For more information, visit seahistory.org/2022.