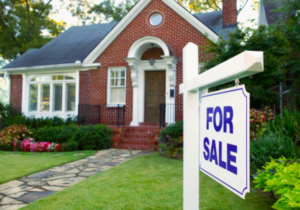 Demand for homes continues to outmatch inventory, indicating that the market for real estate will remain strong on Maryland's Eastern Shore.
"2022 will see strong home sale prices on the Eastern Shore," says Gwen Eskridge, president of Mid-Shore Board of Realtors. "There are more buyers than there are homes for sale, and this helps drive up the prices and creates multiple offers.
Still, a number of factors influence the real estate market, and 2022 will present a mixed bag of housing affordability challenges and opportunities. The week ending January 6 saw interest rates rise though incomes. Eskridge cautions the rise in interest rates will cause some buyers to be pushed out of the affordability range while others may decide not to buy at all.
Talbot County's 2021 Stats
Numbers from the Mid-Shore Board of Realtor's 2021 year-end summary tell the story of the housing market in Talbot County.
The average home price was almost 9% more in 2021 than in 2020.
Though the average home price in Maryland was $350,000, the average price of a home in Talbot County was $677,059.
Homes sold quickly in Talbot County, with the average number of days on the market in 2021 at 44 days compared to 107 days in 2020.
Detached homes with two bedrooms or less saw the largest gain in price in Talbot County, up 31.67% from 2020. The largest number of homes sold in Talbot County were detached with three bedrooms.
The county is an attractive location for families looking to leave heavily populated areas and for retirees drawn to the low property tax rate, Eskridge says. As the option to work from home expands, rural areas like Talbot County provide
sought-after living alternatives.
A Seller's Market
No one can saw what the future holds for real estate. Still, inventory is expected to remain low in 2022, although several new communities are planned or in the early stages of development in Easton and Trappe.
So what's the takeaway? "Now is a good time to put your house on the market," Eskridge says, "and buyers should be prepared to make an offer quickly if they find a home they like.
For more information, check out the Mid-Shore Board of Realtors https://www.midshoreboardofrealtors.com.