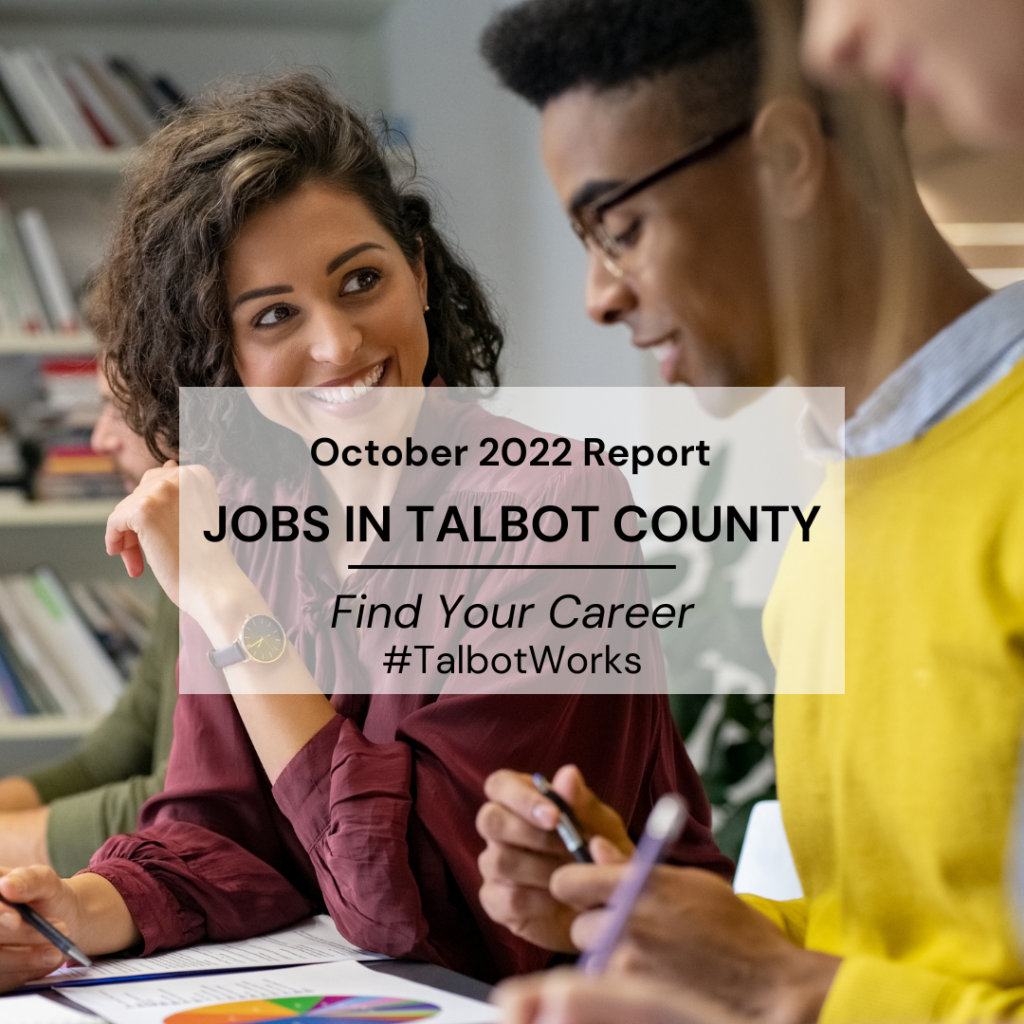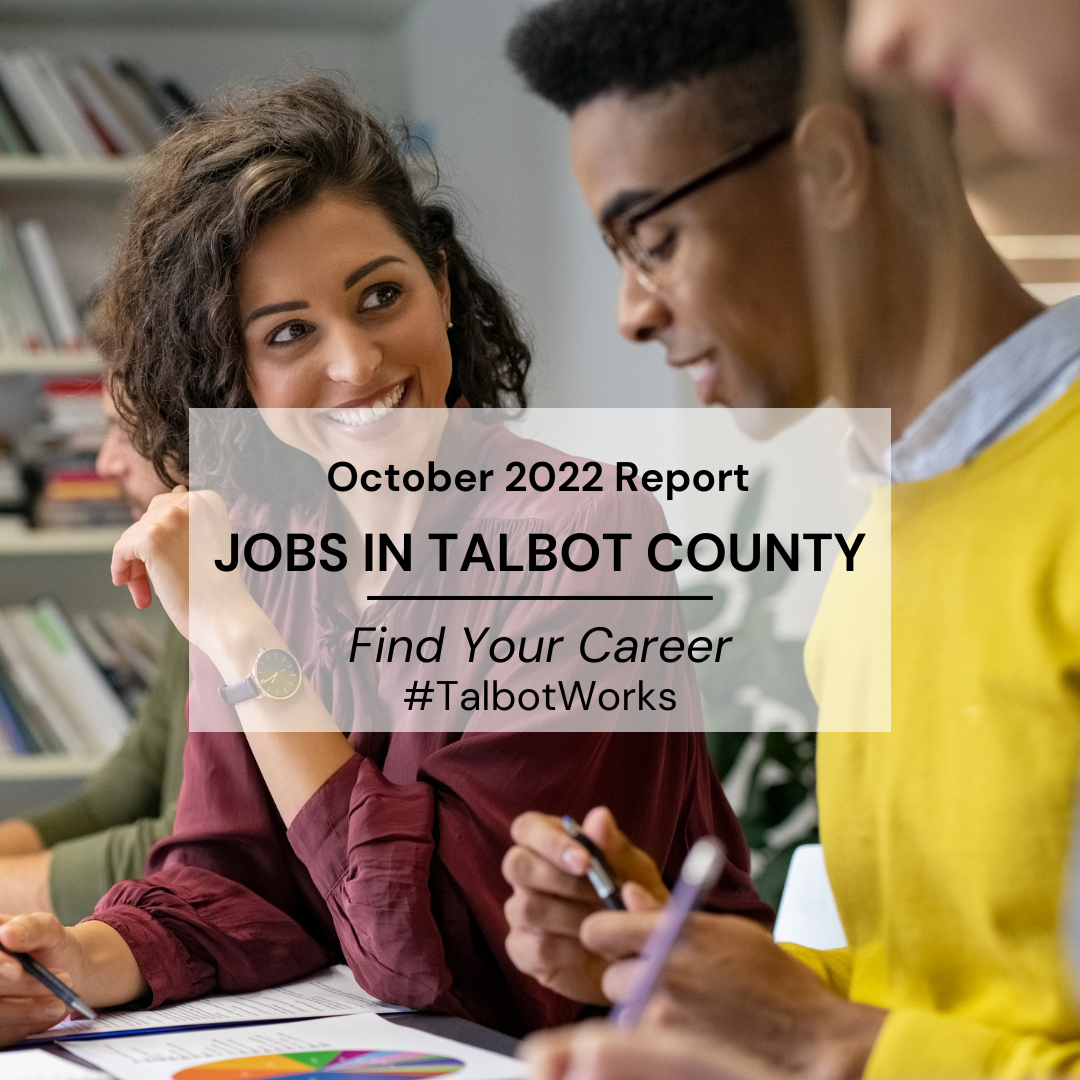 Resources and Links for Talbot County Job Listings:
Indeed: Search all Talbot County Job Listings here.
Chesapeake College's Regional Job Listings: Download Oct. 21, 2022 job listings here.
St. Michaels/Bay Hundred Job Board: See current listings here.
College Central Network
Chesapeake College uses College Central Network as its official job search and job posting service. The exclusive site can be accessed 24/7 at www.collegecentral.com/chesapeake.
Job Seekers, quickly apply to jobs and Internship opportunities posted exclusively for you, and search other opportunities via Jobs Central® and Intern Central®, national job boards.
Employers post unlimited jobs for free to talented student, alumni and community members
Android & iPhone smartphone app is available for download at com/app
American Jobs Centers Network
The American Jobs Centers Network (https://www.dllr.state.md.us/county/uppershore/) is a partnership between local workforce development agencies including the Maryland Department of Labor – Division of Workforce Development, Upper Shore Workforce Development Board, Department of Rehabilitation Services, and Disability Navigator.

The Talbot County American Job Center is located at 301 Bay Street, Suite 301 | Easton, MD 21601 (behind Acme). The phone number is 410-822-3030.
This Month's Talbot County Job Listings Include:
Acts/Bayleigh Chase in Easton is hiring:
Line Cook
Security Guard
Dishwasher
Housekeeper
Physical Therapist
MDS Coordinator (RN)
Lead Diet Aide 
Home Health CNA
Licensed Practical Nurse
Home Health Registered Nurse
Speech Language Pathologist – PRN
Registered Nurse
Aphena Pharma Solutions in Easton is hiring:
Maintenance Technician
Warehouse Material Handler
Channel Marker is hiring:
Residential Crisis Specialists, full and part time
Full time Rehab Specialist/Care Coordinator
Residential Associates, full and part time
Chesapeake Bay Maritime Museum is hiring:
Marine Mechanic
Master Shipwright
Shipwrights
Shipwright Apprentice
Part-time Advancement Administrative Assistant
Chesapeake College is hiring:
Business Office Accountant
Executive Associate to the President/Staff Associate to the Board of Trustees
Executive Coordinator to the Vice President for Workforce & Academic Programs
Instructional Designer/Technologist
Program Coordinator – Advanced Manufacturing/Digital Fabrication
Numerous Faculty Positions
Culinary Adjunct Faculty
Choptank Community Health System is hiring:
Chief Operating Officer/Sr. Vice President
Certified Medical Assistants
Certified Dental Assistants
Easton Utilities is hiring:
Easton Velocity Installer Trainee
Network Engineer I
Eurofins in Easton is looking for:
Aquatics Lab Technician
Avian Biologist
Avian Scientist
Technicians, Plants & Invertebrates
Assistant Scientist I, Biologics
Goodwill Industries in Easton is looking for:
ADC Attendant 3
Sales Associate – Easton
Production Sorter 3
Harris Teeter in Easton is looking to fill a number of positions, including:
Store Management
Full Time Staff Pharmacist 
Customer Service Management Assistant
Meat Management Assistant
Deli Bakery Management Assistant
Journeyman Meat Cutter
Cook
HeartFields Assisted Living in Easton is hiring:
Full time Housekeeper
Resident Assistant
Part time Resident Assistant
Bridge to Rediscovery Staff
Part time Care Giver – Dementia Unit
Part time LPN
Paris Foods Corporation in Trappe is hiring:
Qlarant in Easton is looking for remote workers for:
Data Analyst II Vulnerability Program 
Data Analyst III Vulnerability Program 
Dentist – Medical Review – Contract
Healthcare Fraud Investigator-Entry Level
Medical Director – Hospice Medical Review – Contract
Royal Farms in Easton is hiring:
Customer Service Associate – Overnight Shift
Assistant Store Manager
Overnight Manager
Shift Leader
Kitchen Manager
Customer Service Associate
Store Manager
Talbot County Government has openings for:
Assistant Finance Director
Correctional Officer
Golf Course Groundskeeper
Project Manager
Zoning Technician
Entry Level and Lateral Deputy Sheriffs
Talbot County Public Schools is looking for:
Certified Nursing Assistant Instructor
Instructional Assistant
Instructional Assistant – ESOL
Coaches, Numerous Sports
School Counselor
Maintenance Specialist
Community School Program Manager
Secretary
Sign Language Interpreter
Talbot Hospice in Easton is hiring:
Full time RN Hospice Case Manager
Primary RN, Various Shifts
CNA – Hospice House Per Diem
RN Per Diem
Talbot Humane is searching for a volunteer for:
Community Events and Customer Service Specialist
Tidewater Inn in Easton has openings for:
Line Cook
Tidewater House Steward
Front Desk Agent
Banquet Captain 
Banquet Bartendar
Housekeeping Attendant
UM Shore Regional Health in Easton is hiring:
Ultrasound Technologist
Imaging Assistant
SH Imaging Assistant
Physical Therapist Assistant – Outpatient
SH Clinical Nurse II
Clinical Nurse II – PACU
Medical Laboratory Billing Specialist
Registered Nurse – Labor & Delivery
Medical Lab Assistant
YMCA in Talbot County is hiring:
Membership Director
Soccer Referee
Personal Trainer
Group Exercise Instructor
Wellness Assistant
Lifeguard
Swim Instructor
Membership Services Representative
Child Watch Assistant
Birthday Party Host
Day Camp Counselor
Rock Wall Climbing Staff
Custodian
About Talbot County Department of Economic Development and Tourism
The mission of the department is to enhance and promote a business-friendly environment for current and prospective enterprises and to advocate for policies that support and strengthen the economic vitality of Talbot County. 
The vision the department sees for Talbot County is simple:
Strong Communities. Empowered Businesses. Innovative Solutions.
If you own or operate a business in Talbot County, or want to start one, contact the Department of Economic Development and Tourism at 410-770-8000.