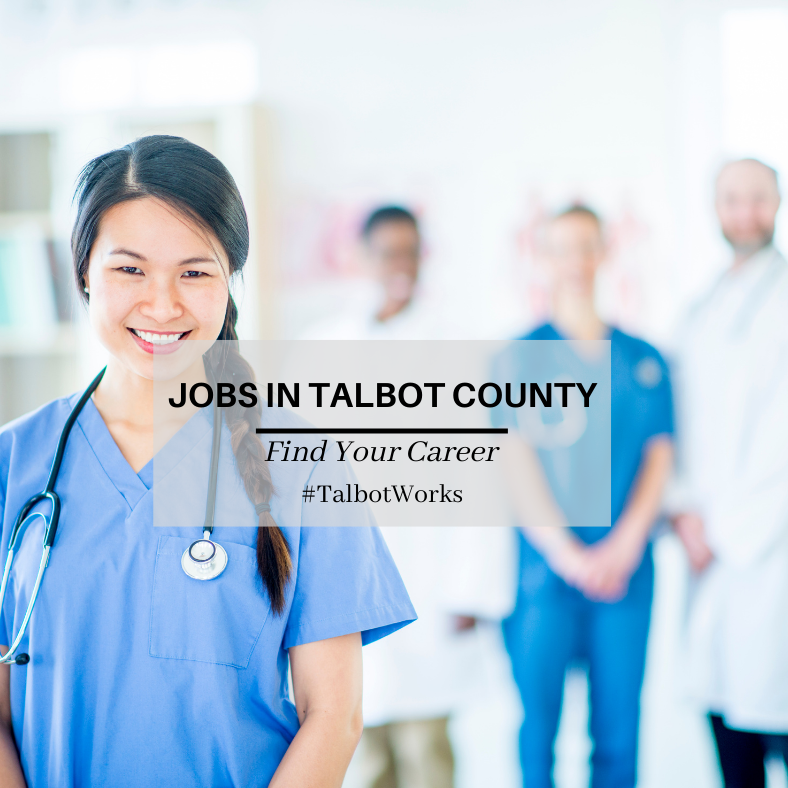 Ready for a new job? Check out our listings!
Acme in Easton is looking for:
Store Associate
Meat Cutter
Cake Decorator
In-Store Shopper
Butcher Block Supervisor
Acts/Bayleigh Chase in Easton is hiring:
Home Health Registered Nurse ($4,000 Sign-On Bonus)
Dietary Aide ($500 Sign-On Bonus)
Server ($500 Sign-On Bonus)
Security Guard
Line Cook ($2,000 Sign-On Bonus)
Aphena Pharma Solutions in Easton has many openings to fill, including:
Industrial Electrician
Machine Operator
Warehouse Clerks I and II
Maintenance Mechanics 1st and 2nd Shifts
Supervisors 1st and 2nd Shifts
Bluepoint Hospitality Group in Easton is hiring:
Pastry Assistant
Assistant Manager – Roma Alla Pala
Digital Marketing Coordinator
Facilities Maintenance Technician
Food and Beverage Service Staff
Experienced Culinary Assistant
Chesapeake College has openings for:
CDL: Commercial Truck Driver Instructor
Construction and Skilled Trades Instructors
Infant and Early Childhood Behavior Support Specialist
Administrative Associate to the Associate Vice President for Innovation, Learning, and Effectiveness.
Help Desk Analyst II
Eurofins Agroscience Services in Easton is looking for:
Assistant Scientist I, Biologics
Environmental Health and Safety (EHS) Administrator
Quality Assurance, Science Laboratory
Analytical Chemistry
Director of Biologics
Inn at Perry Cabin in St. Michaels has openings for:
Junior Sous Chef Pastry
Marketing Coordinator
Fine Gardener
Front Desk Associate
Sales Administrative Assistant
Lowes in Easton is looking for:
Full- and Part-Time Head Cashiers
Full-Time Back End Clerk
Royal Farms in Easton is hiring:
Customer Service Associates
Assistant Store Manager
Kitchen Manager
Shift Leader
Customer Service Leader
Shore United Bank in Easton has the following openings:
Loan Administration Specialist
Electronic Banking Representative
Senor Branch Banking Specialist
Senior Credit Analyst
Talbot County Government has openings for:
Collection System Operator I
Communications Specialist I
Director of Human Resources
Planning Officer
Senior Engineer
Zoning Technician
Talbot County Public Schools is looking for:
504 Coordinator
School Manager
School Counselor
Community School Program Manager
Interpreter
School Bus Driver
UM Shore Regional Health in Easton is looking for a variety of professionals, including:
Medical Lab Assistant
Social Worker
SH Food Service Associate
Transitional Care Liaison
SH Facilities Director
SH Environ Services Tech
Credentialing Specialist I
Wylder Hotel on Tilghman Island is hiring:
Line Cook
Front Desk Agent
Housekeeper
Server
Bartender
Catering Crew
For more listings, check out:
College Central Network
Chesapeake College uses College Central Network as its official job search and job posting service. The exclusive site can be accessed 24/7 at www.collegecentral.com/chesapeake.
Job Seekers, quickly apply to jobs and Internship opportunities posted exclusively for you, and search other opportunities via Jobs Central® and Intern Central®, national job boards.
Employers post unlimited jobs for free to talented student, alumni and community members
Android & iPhone smartphone app is available for download at collegecentral.com/app
American Jobs Centers Network
The American Jobs Centers Network ((https://www.dllr.state.md.us/county/uppershore/) is a partnership between local workforce development agencies including the Maryland Department of Labor – Division of Workforce Development, Upper Shore Workforce Development Board, Department of Rehabilitation Services, and Disability Navigator.
The Talbot County American Job Center is located at 301 Bay Street, Suite 301 | Easton, MD 21601 (behind Acme). The phone number is 410-822-3030.
About Talbot County Department of Economic Development and Tourism
The mission of the department is to enhance and promote a business-friendly environment for current and prospective enterprises and to advocate for policies that support and strengthen the economic vitality of Talbot County. The vision the department sees for Talbot County is simple: Strong Communities. Empowered Businesses. Innovative Solutions.
If you own or operate a business in Talbot County, or want to start one, contact the Department of Economic Development and Tourism at 410-770-8000.