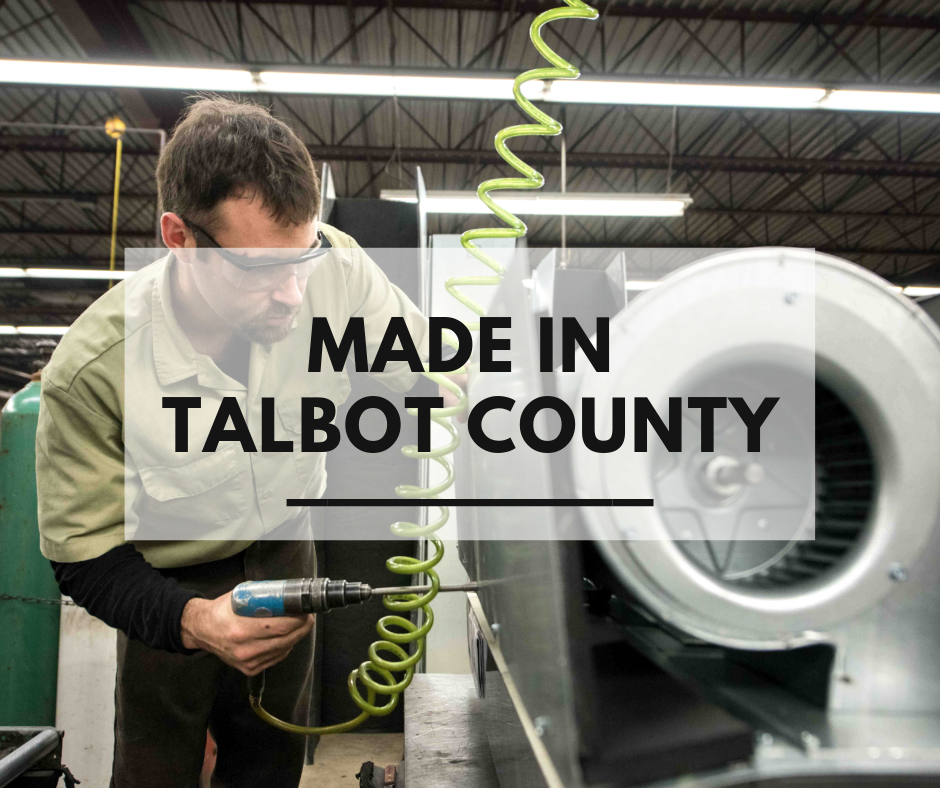 The Talbot County Department of Economic Development and Tourism has launched a new video series titled "Made in Talbot County." This new series is dedicated to shedding light on the exciting and innovative products and services Talbot County businesses offer.
"Many of our businesses–especially manufacturers–are in commerce and industrial parks somewhat off the beaten path," says Talbot County Economic Development Coordinator Sam Shoge. "The average person typically knows little about these businesses, unless they work there or are familiar with the industry the business operates in. Even if a company is in one's backyard, unless one has a reason to go inside the building, oftentimes, one's entire life could be spent driving past without ever knowing fully the scale of the operation and the sometimes global reach of the products."
The first business featured in "Made in Talbot County" is Celeste Industries Corporation in Easton. Celeste is a global specialty chemical company focused on the development of value-added cleaning, maintenance, and odor control products serving the aviation industry.
Talbot County Department of Economic Development and Tourism staff interviewed general manager, Gene DeJackome, and took a tour of their facility. Enjoy episode one of "Made in Talbot County" below.
In Addition…
Earlier this year, Gene DeJackome, general manager of Celeste Industries Corporation, was honored by receiving a Maryland International Leadership Award by the World Trade Center Institute, a membership organization based in Baltimore and comprised of 2,500 Maryland firms whose mission is to drive the growth of Maryland's flourishing global business community. This award was presented to Gene for his role in overseeing the restructuring of Celeste post-9/11 when airlines made significant cutbacks, causing a severe decline in revenue. Celeste Industries Corporation, under Gene's guidance, reduced the number of products offered and focused exclusively on airline cleaning and chemical products. As the airline industry recovered, revenues tripled at Celeste. Today, the company produces over 300 products and delivers to customers like United Airlines, Boeing, American Airlines, and Airbus. Sales reps today operate internationally in Singapore, China, The Middle East, and Latin America, with international sales growing 20% annually.
Learn more about the exciting work Celeste Industries Corporation does on a daily basis–right here in Easton–at the video below. Congratulations, Gene, for being a Maryland International Leadership Award recipient.
Thank you Celeste Industries Corporation for doing business in Talbot County.