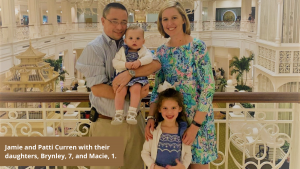 The company's sales representatives for some of the country's largest manufacturers of high-tech kitchen equipment takes them into the Mid-Atlantic's most respected professional kitchens. Now they're building a million-dollar test kitchen at the Market House that will bring top chefs to Talbot County to try before they buy.
The challenge? Present two boxes of cookies—one freshly baked and one prepared eight hours earlier—to the board of directors of a national cookie store and delivery service company and ask them to tell you which one is which.
If they can't tell them apart, Spurry-Curren and Associates wins the business and sells key pieces of equipment to 200 franchises. If not, you go home empty handed, having just wasted months on R&D for a project that made you no money.
"Speed is the name of the game in our business," says Jamie Curren, president and owner of the Easton-based company. "This customer wanted all of their cookies done in less than six minutes, and the holding oven, which is that little piece of equipment over there, had to hold the cookies for 8 hours. Jordan and I spent months trying to perfect the process."
"And we did it," says the acclaimed native Eastern Shore Executive Chef Jordan Lloyd, one of two chefs who work in business development for Spurry-Curren. "It was awesome!"
Patti Curren, vice-president and wife of Jamie, laughs at the memory. "We all gained 5 to 10 pounds while we were working on that project," she says. "My daughter still calls Jordan the cookie man."
Kitchen Confidential
Such is the life of a manufacturers' representative for premier commercial foodservice equipment.
Spurry-Curren and Associates, a 38-year-old company located in historic downtown Easton, specializes in representing heavy equipment for 20 different manufacturers. Their linecard includes some of the largest, most prestigious names in the business with solutions for warewashing, cold storage, preparation, holding and every method of cooking.
"There are roughly 26 regions around the country, and each manufacturer picks a company like mine to represent them in that region," Jamie explains. "I cover all of the costs for sales and marketing in this region. They pay us on commission, and that is how rep firms are beneficial to manufacturers. We don't get paid until we sell something.
"This model is pretty consistent for most manufacturers because not many can afford to put up millions for a sales force to represent them from California to New York," he continues. "And if they do, it's only one or two people in Maryland. We have ten people working the Mid-Atlantic from our base here in Easton."
Attitude Is Everything
Differing from most other rep firms across the country, the company's employees are almost exclusively under 40. The group is college-educated, energetic, enterprising, and out performing a field of old-school competitors, and they're having the time of their lives.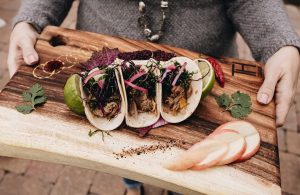 The tight-knit group of individuals who form the backbone of the Spurry-Curren team are all friends turned family who joined the company one after the other, as friends highly recommended by other friends. "We're a very family oriented company," Jamie says. "It's not unusual to find one or more of the sales team at our house for a cookout on the weekend."
Still, Jamie says his team works hard, and they are much more than sales people. "We're problem solvers," he says. "Our clients come to us when they have a problem that needs a solution."
In addition to several regional and nationwide chain restaurant and retail operations, notable clients range from the entire Marriott portfolio of branded hotels to world class education institutions like the vast University of Maryland system.
"The good thing is that everybody needs us," Patti notes. "Not just restaurants, hotels, and banquet facilities, but also correctional, k-12 education, universities, air travel, grocery . . . if you have an in-house food service, you've got to have us."
When a large-scale government organization needed to redevelop its foodservice system, they called on Spurry-Curren to help meet the unique demand. The team developed a process to get 5,000 meals out of the kitchen, on the table, off the table, and washed up. Within 30 minutes. Three times a day.
"Their requirement was that all of the plates have to hit the table at the same time, and all of them had to be pulled out at the same time," Jamie explains. "It's still amazing that we did it."
Service and Safety
In addition to creating food service solutions, Spurry-Curren also focuses on food safety solutions. Many manufacturers are now creating equipment that allows chefs and kitchen staff track the data from their HACCP procedures—Hazard Analysis Critical Control Points—on their smartphones.
"We have processes, using specialty blast chiller-freezers, for getting items out of the oven and into cold storage in the safe zone —which is 36 degrees Fahrenheit —in 90 minutes," Jamie explains. "From a regular oven to 36 degrees in an ordinary fridge is 12 hours. So we speed it through that process, reducing waste and overhead."
"A chef could take a steak, grill it, put it through a blast chiller and throw it in the freezer," Jamie continues. "It can then sit in his freezer stable with a significantly extended shelf life because it got drug through the danger zone so quickly. Now he can take it out and serve it when he needs it."
The team provides expert technical guidance for design and installation of large-scale cold storage facilities and complex engineered refrigeration systems but is also equally available to the hometown operator trying to do their best.
All business transactions are built on relationships, and this is how Spurry-Curren does it, Patti notes. "When you really put the effort and sincerity into solving someone's problem, you earn a long time customer. We take care of our customers.
"It's like finding that great hairdresser," she says. "You will follow them. We worked with a Ritz Carlton chef early in his career. He's since returned to us for equipping his workspace in three different Ritz Carlton kitchens."
Market House Makeover
In January 2021, Spurry-Curren bought the Market House, the redbrick building that sits near the intersection of Harrison and Washington streets in downtown Easton. The team is in the process of building a kitchen that, when fully outfitted, will feature more than a million dollars of kitchen equipment.
Chefs who visit the facility will have access to specialized rotary grills, pizza ovens and indoor/outdoor mobile catering appliances to warewashing, modular custom bar and beverage operations, refrigeration, hot and cold food prep, and practically anything you find in a kitchen that is made from stainless steel.
Though they have long planned to create a showroom for the equipment they sell, Jamie says Amazon is partially responsible for the company's development of a test kitchen. "When you buy something from Amazon that you don't like, you just send it back often for free," he explains. "It doesn't work that way with an 800-pound piece of kitchen equipment."
"It's more cost effective for us to say, 'Come to my facility. Test it. Use it. If you don't like it, that's fine. There are other brands,'" Jamie explains. "It is way easier to find out you don't like that $40,000 grill here than when it comes to your facility, and we have to fight because you don't like it."
Every Spurry-Curren rep has a horror story about equipment delivery and installation. The oven a chef ordered didn't fit through the door. The electrical configuration that didn't support the suite of coffee brewers and needed immediate rewiring.
"That's why we are opening this place for our customers," Jamie says. "I'm better off to lose a thousand bucks if you come test it and you don't like it than to have a piece of equipment stuck in Arizona and you don't like it."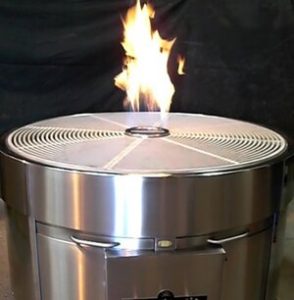 Another benefit is the chefs who come to the test kitchen may see other pieces of equipment they like. "Instead of taking that Panini grill to a chef, you bring them here and let them use it. Now you've got them here. If that piece doesn't work for you, let's try this one."
The possibilities are endless at the Market House, Jamie says. Few manufacturers' reps are located in walkable, inviting small towns with historic buildings and the Chesapeake Bay nearby, which gives them an edge on their competitors.
"Once our customers get here, they love it," Patti says. "We can take them down to the Wylder and have an amazing dinner and take them fishing in the morning. We've always been able to offer this, but with our special kitchen facility here, this kind of seals the deal."
For more information, visit spurrycurren.com. To complement the addition of the test kitchen, an all-new spurrycurren.com will be launched this summer.