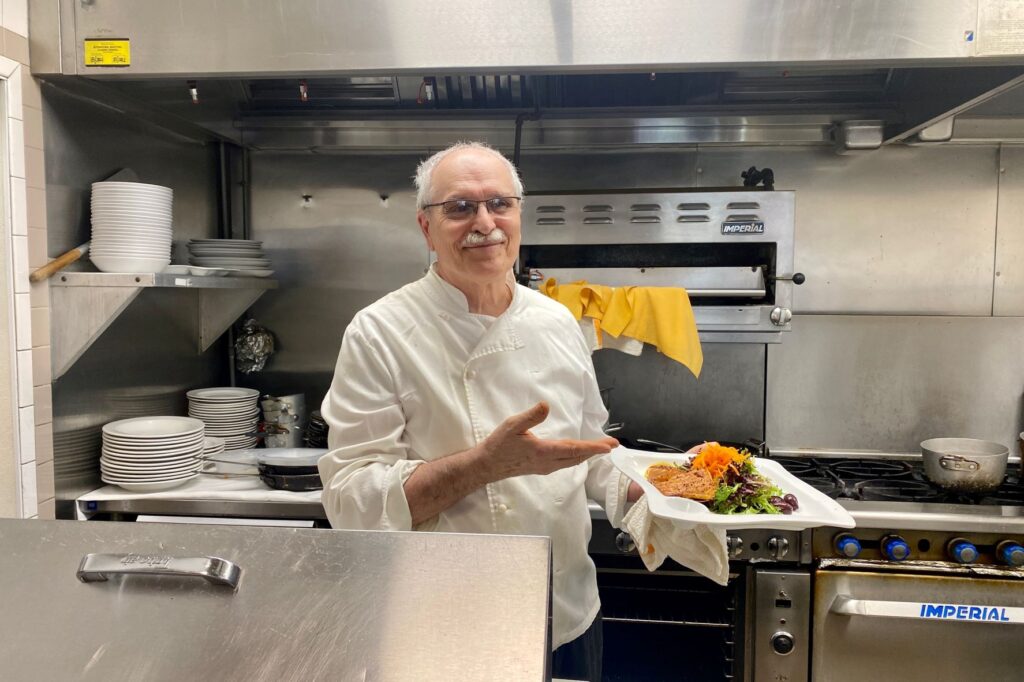 "Something changed that day," says Alfredo Ferretti, owner of Osteria Alfredo in Easton. "It was very emotional for me. I was a resident before, but now I feel that I am a part of this country."
After many years in the U.S., the Italian-born chef and restauranteur decided to become an American citizen in 2020. When he laid his hand on his heart and swore his allegiance to his new country, he could barely utter the words of the oath he was taking.
"My wife told me, 'You need to be a citizen,'" Ferretti says. "So I study and I study and I study. When I stand up there and repeat those words, I was overcome with emotion. I didn't expect that."
Good Food, Good Wine, Good Friends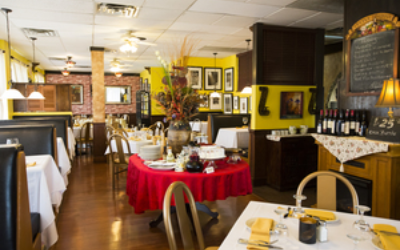 More than 17 years ago, Ferretti discovered the town of Easton quite by accident. He was working in a large hotel in St. Thomas in the U.S. Virgin Islands when he received an invitation to visit a friend in Ocean City, Maryland.
After flying to BWI and renting a car, Alfredo and his wife decided to stop in Easton to spend the night at the Tidewater Inn. The next morning, they explored downtown and continued to their original destination. They had no idea they would someday open a restaurant here.
During his visit, Ferretti's Ocean City-based friend asked him to consider partnering on a restaurant concept. "I told him, 'To be honest, I don't really like Ocean City,'" Ferretti remembers, "but there is this little town called Easton."
The conversation opened a door and soon an opportunity to buy a restaurant in Easton emerged. As he began to plan his Talbot County restaurant, Ferretti faced a choice – offer classic Italian cuisine or serve "Italian fancy."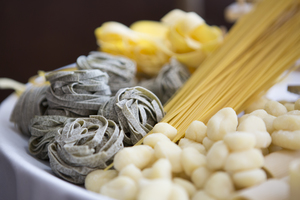 "When an American goes into an Italian restaurant, he wants to eat authentic Italian food," Ferretti says. "He don't want to eat 'Italian fancy.' It's my opinion. So we go with the classics. Veal Parmigiana, Beef Bordelaise, lasagna, beef cannelloni, tortellini, spaghetti. I start, and now 17 years later, I am open. I have a good reputation. I have many good customers because they follow me, and I'm very happy with what I do."
Like all restaurateurs, Ferretti's business struggled during the pandemic. Yet, COVID-19 tested his business concept and the loyalty of his customer base.
"COVID proved that I do it the right way," Ferretti says. "We were closed for a couple of months like everybody. Many customers supported me. People, they come here twice a week for the takeout. People buy the gift certificates, not for $50, for $1,000. I couldn't believe it."
The pandemic also pushed Ferretti to embrace technology. He prides himself on using only the freshest ingredients in his dishes, and he refuses to compromise. He cuts whole fish by hand. The meats are never frozen, and the pastas are housemade. But he has added online ordering for his guests and has seen an uptick in sales from takeout.
La Vita `e Bella
Like many young people, Alfredo left Italy when he was young to pursue opportunity and adventure. He grew up in Brescia in the Lombardy region of Italy about 70 miles from Milan where he learned hard work and responsibility from his parents. When he got an offer to work in the famous Tiberio Ristorante in Washington, D.C., they gave him their blessing.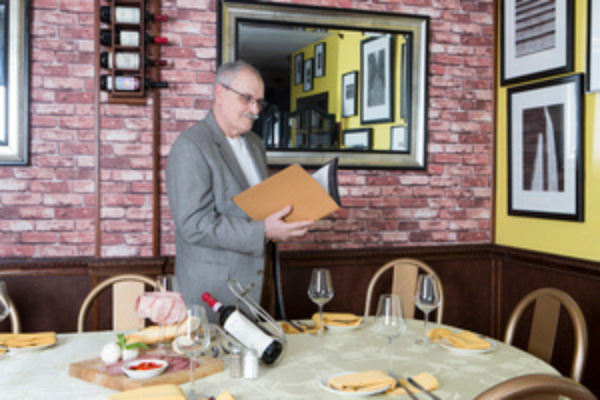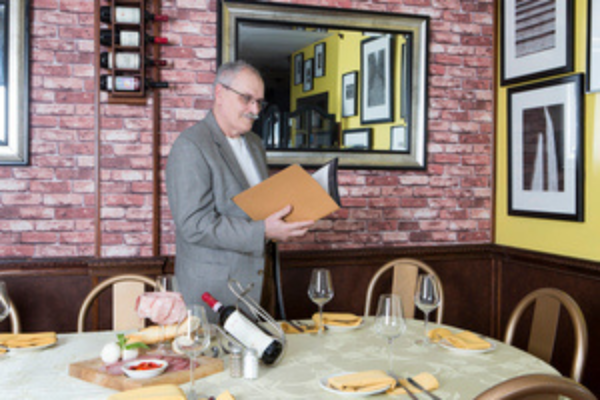 Ferretti still carries photos of his parents in his wallet, but he's had a wonderful career. From D.C., he went to Miami, where he worked more than 20 years, then to the Virgin Islands. He's convinced that Maryland's Eastern Shore is the right place for him at this time in his life.
"I love Easton," Ferretti says. "It is perfect for my age. Me and wife, we have what we need. We have the movies. We have the good restaurants. We have the well-stocked food market. If I want to go to the big city, we have Annapolis and Washington D.C. There also is no crime. That is very important.
"And it's green," he continues. "You go one mile out of the town, and you see fields. Beautiful green. Green and green and green. When I take my day off, my wife and I go around Easton and Talbot County and look for the farms. Chicken. Produce. Strawberry. This is my hobby, to discover the farms."
For Alfredo Ferretti, it's a beautiful life.