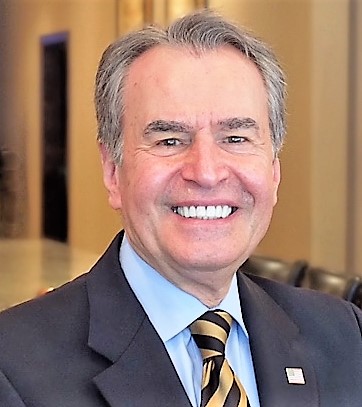 The Talbot County Economic Development Commission welcomes its newest member, Reza Jafari.
Mr. Jafari is the Chairman, CEO and Founder of e-Development International. Based in Easton, e-Development International is an executive advisory group that promotes, facilitates, and participates in information and communication technology initiatives throughout a variety of industries including social entrepreneurship, strategic alliances, connected healthcare, cybersecurity, and big-data and cloud-computing.
"We are very pleased to have Reza on the EDC," says Sam Shoge, Talbot County Economic Development Coordinator. "In a very short amount of time, Reza has contributed his knowledge and expertise in economic development to the commission and department. His background in IT and cybersecurity, entrepreneurship, and healthcare is going to be extremely helpful as the EDC works to develop strategies for business retention and recruitment."
Over the years, Mr. Jafari has served on a number of boards and commissions including ITU TELECOM (Chairman, 2007-2015), United Nations Broadband Commission for Digital Development (2010-2015), GSMA Ltd (2008-2013), NeuStar International (Chairman and Managing Director, 2005-2008), Maryland Economic Development Commission and Chairman of its Innovation and Entrepreneurship Committee (2013-2014), and Annapolis Economic Development Corporation (Chairman, 2010-2014).
Mr. Jafari's career also includes seven years as the Founder, President and CEO of Satellite Conference Network, Bankers-TV Network and CPA-TV Network in New York City offering professional and continuing education to the banking, public accounting and healthcare industries.  He is the recipient of several prestigious awards for innovation from the International TeleConferencing Association and the Council for the Advancement of Science and Technology in Education. Mr. Jafari is a frequent speaker on innovation, connected/smart cities, business transformation, mobile technology, e-Government, and the role of broadband for economic development and improving the access to and quality of healthcare, education and customer/citizen engagement.
Mr. Jafari received his MBA in International Business and Organizational Development from Indiana University. He resides in Oxford with his wife, Sally-Dale Jafari