Shore United Bank has deep roots in Talbot County, dating back to 1885 as The Talbot Bank. This stalwart institution still anchors the community, supporting businesses and residents with an array of innovative financial services.
"Our roots are here in Easton, Maryland," says Scott Beatty, President and CEO of Shore United Bank and Shore Bancshares, Inc., "What you see now initially started with three banks: The Talbot Bank in Easton, Centreville National Bank in Centreville, and The Felton Bank in Delaware. We put all three of those banks together and formed Shore United Bank."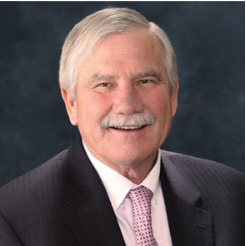 Shore United Bank is now $3.5 billion in assets and is the fourth largest bank in Maryland. This summer, the bank will open its 31st branch location. In addition, Shore United Bank is a member of the Shore Bancshares community of companies, the largest independent financial services holding company on the Delmarva Peninsula, also headquartered in Easton.
"I think what makes us different is we are a community bank," Beatty explains. "We are not a big regional bank. We invest in our communities. As you get larger – and you have to get larger I think in order to compete – you have to stay invested in the communities."
Never has this been more apparent than during the COVID-19 pandemic. Community banks like Shore United Bank proved nimble and responsive to customers as the public health crisis ravaged the business community.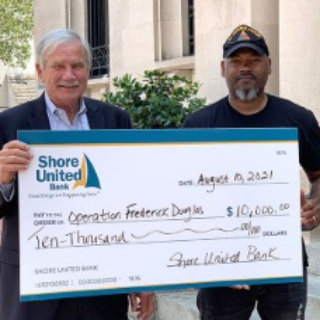 "Not only are we the financial backbone of a lot of these communities, but we also provide emotional and moral support in the communities too," Beatty says. "We really saw that through the Paycheck Protection Program (PPP) during the pandemic."
Established by the CARES Act, PPP was administered by the U.S. Small Business Administration with the help of local banks. The loan program provided small businesses with the resources they needed to pay employees, hire back those who had been laid off, and cover some overhead expenses.
In 2021, Shore United Bank funded 959 PPP loans representing $67 million. In total, they provided over $197 million to support local communities. This Herculean effort on the part of bank officials saved both businesses and jobs.
"This program gave people the money to sustain jobs so their businesses could continue through the pandemic," says Chief Operating Officer Donna Stevens. "Our PPP efforts in effect supported 7,400 jobs for Talbot County businesses."
Though the bank is a business in its own right, building and sustaining a strong, vibrant business community is key to its success. "It's our job in order to make sure that Talbot County is thriving, just like Shore United Bank is thriving," Stevens notes.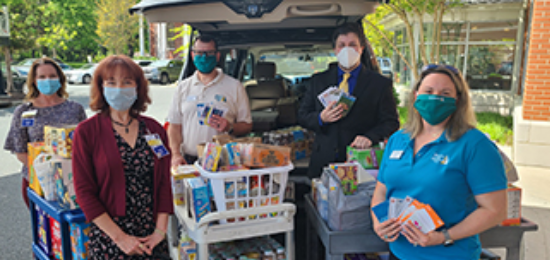 As the community changes and grows, Shore United is committed to changing and growing with it. After all, Talbot County is home.
"I was born and raised here," Beatty says. "I have seen it evolve over the years. But this is still a wonderful place to live and work, and I think we offer a lot to our employees and our customers. It's just home for us."
_______________________________
Never miss an update: Sign up for Talbot County Economic Development and Tourism's Talbot Works newsletter here.