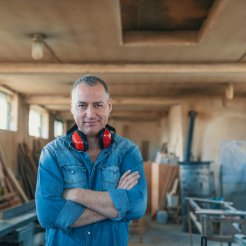 As the economic recovery continues, grant opportunities remain available to help Talbot County businesses and nonprofits overcome the economic challenges caused by COVID-19. Additional information can be found on TalbotWorks.org, but check out the highlights of the current available grants.
Talbot County Online Sales and Telework Grant
If you had or are planning to expend funds to enable customers to purchase products online or to allow your employees to work from home because of the pandemic, you may be eligible for the Talbot County Online Sales and Telework Grant. The grant is being administered by the Department of Economic Development and Tourism.
Eligibility requirements include:
Established prior to March 9, 2020, and currently in operation.
Registered and in good standing with the State of Maryland.
Have a physical location within Talbot County.
Used for expenses incurred between March 16, 2020, and December 1, 2021.
Priority will be given to applicants who do not have more than 20 total employees (including part-time employees), excluding the owner.
Priority consideration also will be given to those businesses that have not received a COVID-19 Business Relief Grant or Loan from the Maryland Department of Commerce, or a grant from the Maryland Department of Labor for the purchase of equipment to assist in the expansion of opportunities for telework.
The deadline to apply is Oct. 22, 2021. Details and the application can be found online at https://talbotworks.org/talbot-county-online-sales-and-telework-grant/
Town of Easton Small Business Grants
The Town of Easton is offering grants to businesses and nonprofits that have been in operation since at least January 2020 and that can show a loss of revenue or expenses incurred since March 3, 2021.
Eligibility requirements include:
Have been in operation since January 2020 and have at least one physical location in the Town of Easton.
Must have a current Maryland Unemployment Insurance Number.
Funds must be used for expenses incurred between March 3, 2021, through December 31, 2021, that have not already been supported by COVID-19 relief or other funding.
Priority will be given to those focused on the economic recovery of the community and on the health and human services and housing of underserved in the Town of Easton.
Applications are accepted and approved on a rolling basis. Information and applications can be found at https://eastonmd.gov/562/American-Rescue-Plan-Application
Project Restore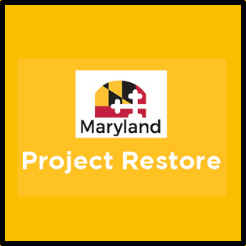 The Maryland Department of Housing and Community Development is offering rental grants and a sales tax rebate to help offset startup costs and incentivize commercial investment in vacant spaces through Project Restore. Businesses that begin new or expanded operations in spaces that have not been generating sales tax receipts for the past six month or longer are eligible. Businesses with 50 or fewer employees will be eligible for additional benefits.
The maximum grant for rental assistance is $30,000 for rent for one year or up to $2,500 per month.
The maximum grant for business operations is $250,000 for up to two years. Grant funds can be used for activities and costs related to sustaining and growing the business such as staff costs, capital improvements, marketing, inventory and supplies, utilities and the like and cannot be used for executive salaries or bonuses. Grant awards will be paid quarterly and will be based on sales and use tax generated by and submitted to the state in Calendar Year 2022.
Eligibility requirements include:
May be a new or existing business, but business must be located in Maryland
Business must be registered and in good standing with the Maryland Department of Assessments and Taxation (SDAT).
Business must open or expand in a retail or commercial space that has been vacant at least 6 months prior to the date they submit their application.
Must be a financially viable business whose operations will continue.
Details can be found at https://dhcd.maryland.gov/Pages/ProjectRestore/NOFA.aspx