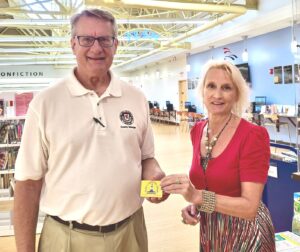 There's more to today's library than just books.
From auto mechanics and information technology to graphic design and starting a business, the Talbot County Free Library offers many free services and programs to those running a business, searching for a job, or looking to improve skills. All one needs is a library card.
Within the library's walls, patrons find computers, printers, Wi-Fi access, and yes, books available for use onsite or for check out. Study rooms accommodate small groups for meetings, computers are available for up to four hours, and patrons can print up to five pages free.
Online Learning and Resources
Locations at both Easton and St. Michaels offer flexible hours, but today's Talbot County Free Library is thoroughly modern and many assets are now available online, including free, online learning opportunities and an online catalog for eBooks.
The Library's eResources service is available free, online, 24-7 to library patrons and includes the Chilton Library, Hoopla, Mango Languages, Peterson's Test and Career Prep, and Newsbank. Gale Courses are a particularly powerful tool for those who need to add skills.
"Gale Courses offer instructor-led online courses in professional development, personal enrichment and technology skills," Newman explains. "This is another way that the library can offer patrons the opportunity to learn new skills with classes on subjects like QuickBooks, web technologies, health fields, starting a business, computer applications, and many others.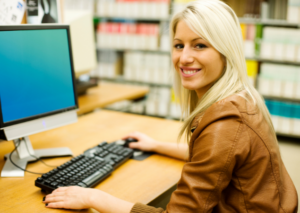 While students cannot earn a degree through the Gale Courses, some certifications are available. Peterson's Test and Career Prep also helps users prepare for the GED, SAT, ACT, PSAT, GRE, LSAT, MCAT, TOEFL, U.S. citizenship, military, and more academic and career related tests.
"The library has always supported people with their lifelong learning goals," says Newman. "Our eResources help residents brush up on key workplace skills and expand their own personal development. This is a great way for patrons to learn at their own pace without having to be physically at the library."
For those with limited or no access to broadband, the library's Wi-Fi hotspots have been a godsend, and new iPads will soon be available for checkout for those who need a smart device for learning purposes.
Resources for Job Seekers
In addition to helping workers build the skills they need, the library has long been a resource for job hunters and those looking to advance their career.
"Library staff regularly help patrons with writing resumes, filling out job applications, searching for jobs, and using our eResources to develop skills or learn a new language," Newman says. "Library staff also refer residents to the American Jobs Center when they indicate they would like more support exploring careers, training, or to enhance work readiness skills."
_______
The Talbot County Free Library operates two locations, in Easton at 100 W. Dover Street and in St. Michaels at 106 Fremont Street. For more information, visit www.tcfl.org or call (410) 822-1626.