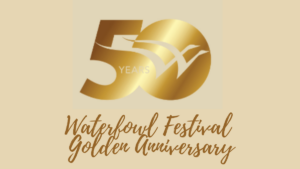 The Talbot County Department of Economic Development and Tourism will again team up with the Waterfowl Festival to host Coffee and Conservation, a networking event to celebrate the opening of the 50th anniversary of the festival.
Sponsored by The Arc Central Chesapeake Region, the breakfast event will be held in the Waterfowl Festival's "Art at the Pavilion" Gallery, across from the Waterfowl Building on South Harrison Street from 8:30-10 a.m. on Friday, Nov. 12.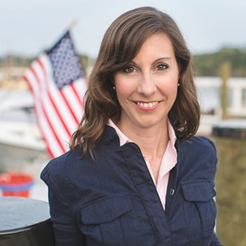 The event connects the business community with the Waterfowl Festival and celebrates the business of conserving the region's abundant environmental resources. Jeannie Haddaway-Riccio, a Talbot County native and secretary of the Maryland Department of Natural Resources, will be the featured speaker.
"This is a very special year for us," says Margaret Enloe-North, executive director of Waterfowl Festival. "Not only are we celebrating our 50th year, we are also saluting the resiliency of our business community and their support of the Waterfowl Festival for more than 50 years. It's a golden year indeed, and we invite the business community to join us for this event."
The Waterfowl Festival has been a boon to the local economy since its beginning, bringing thousands of visitors to Talbot County's shops, restaurants, and hotels. In 2019, the festival attracted more than 15,000 attendees with 45% visiting from more than 50 miles away.
The festival generates a total economic impact of $3.5 million. Talbot County retains an estimated 74 cents of every dollar spent locally by festival visitors and organizers. Waterfowl Festival-initiated spending generated $787,000 in tax receipts, including $357,000 in federal receipts and another $429,000 in state and local tax receipts.
"We are very proud to host the Waterfowl Festival in Talbot County," says Cassandra Vanhooser, director of the Talbot County Department of Economic Development and Tourism. "It both benefits our local businesses and showcases the best of our culture and our region."
To RSVP for this event, contact the Talbot County Department of Economic Development and Tourism at (410) 770-8000.