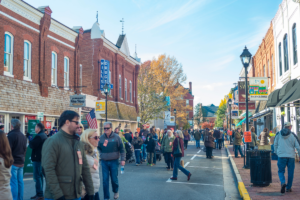 The Talbot County Department of Economic Development and Tourism, in partnership with the Maryland Economic Development Association (MEDA), will celebrate the ninth annual economic development week in Maryland, October 19-23.
The weeklong event showcases how economic development transforms lives through initiatives to improve business retention, job growth, and quality of life for Maryland residents.
This year has proven to be especially challenging for businesses across the state, making economic development, business retention, and workforce development even more critical to the health and vitality of Talbot County.
"Talbot County businesses have shown resiliency in the face of adversity and have continued to provide products and services during the COVID-19 public health crisis," says Cassandra Vanhooser, director of economic development and tourism for Talbot County. "We salute our businesses and their employees and the community that continues to support them."
To learn more about Talbot County's efforts to support the business community and grow the County's economy, visit TalbotWorks.org.