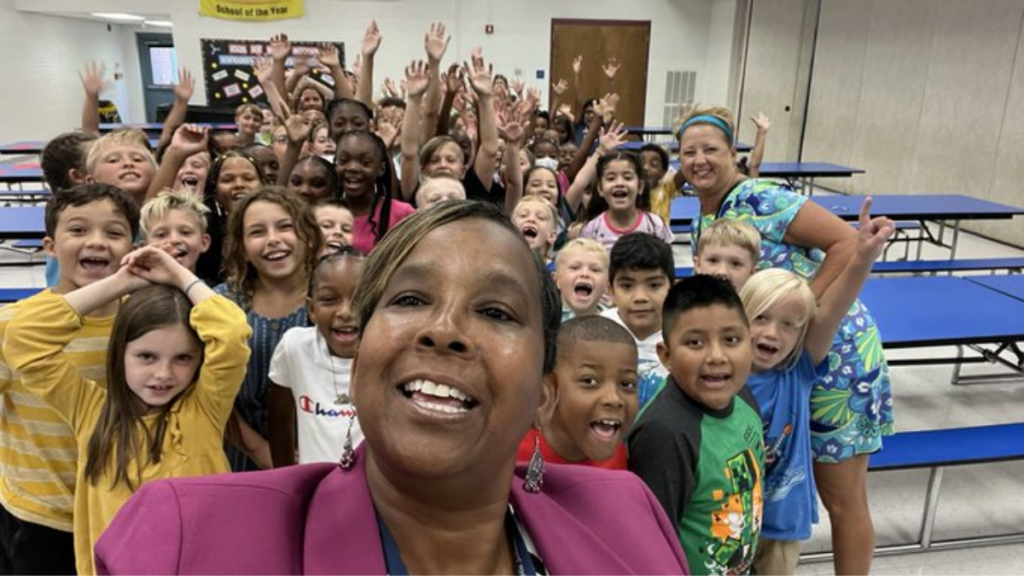 Dr. Sharon Pepukayi always knew she wanted to teach.
An educator with 30 years of experience, she grew up in the village of Bellevue and was educated in St. Michaels from kindergarten through high school graduation. On July 1, 2022, Pepukayi was named the new superintendent of schools for Talbot County.
A petite powerhouse of energy and enthusiasm, she has an extraordinary laugh, an unshakable belief in public education, and a call to action for the business community.
"I bleed for public education," Pepukayi declares. "Right now, my priority is to get back to what public education stands for, and I believe it's more than reading, writing, and arithmetic. We have to teach the whole child, at our earliest levels.

"If we invest in early learning, we save on the back end when students get to high school, which I tag as the flagships of the district," she continues. "We have less interventions and we have less reactionary spending if we start up front with our early learners. Educating the whole child includes academics as well as executive functioning skills, socialization, public speaking, work ethic – all of those soft skills that are needed in the workforce today."
A Vision for Success
Pepukayi has wasted no time getting started on her vision for the first 180 days of her new job.  She spent the first two months listening and learning, getting to know her staff, elected officials, community organizations, and yes, students. Now that September has arrived, it's time to dig in and begin the true work of educating children.
"In July and August, I got the lay of the land because it is so much different than what I am used to," Pepukayi says. "I'm learning! I don't want to erase the good things that have already taken place."
Still, change is on the horizon. Pepukayi sums it up in her theme for the new school year: Transforming and Performing the TCPS Way.
"TCPS is an acronym, and it could stand for a lot of things. But for me it refers to this: talent, commitment, passion and energy," she explains. "The talent runs deep here. The teachers and staff are committed and passionate about what they do. They love what they do, and I think there is synergy here."

Though Pepukayi is committed to "moving the needle" for public education in Talbot County, the mandate for improvements is coming from Annapolis too. The new superintendent will have the formidable task of implementing the State of Maryland's Blueprint for Maryland's Future, the state's new policy for educational improvement that was legislated in 2021.
"I should be able to walk around this whole school district and have every single person articulate what the Blueprint is and what it means to them," Pepukayi says. "And that could take time because you have to make it relevant to each person's role. It's going to take money. It's going to take time. It's going to take human capital. So we have to figure out how we are going to meet those goals. We have to take this one-size fits all plan and make it ours."
For now, Pepukayi is focused on gathering data about Talbot County's schools and students. It's not enough to talk in anecdotes about what the school system is doing and what its students have achieved. Pepukayi wants to quantify the school system's results. "I'm a numbers behind words person," she says. "Show me the evidence."
Pepukayi says the collection of data has been on pause since the pandemic, but she has questions. "Where did we last end up? What do our math scores say? What do our reading scores say? What are our SAT scores?" she ponders. "I need some baseline data. Then we can start to make some benchmarks and make some movement."
The Call to Action
The business community can – and should – be an important partner with the school system, Pepukayi says. After all, college and career readiness are pillars of the Blueprint for Maryland's Future.
As Talbot County moves toward a more personalized approach to education that combines innovative teaching, technology, and outside training, Pepukayi and other Talbot County administrators will be seeking feedback from businesses on the impact of their work.
"I want to understand the pathways to the workplace," she says. "When does it start and what does it entail? I want to see the data on the careers and what fields the students have gone into. What have we done to make them successful in the career they are in? And to the businesses, what can we do better to have our students be more prepared?"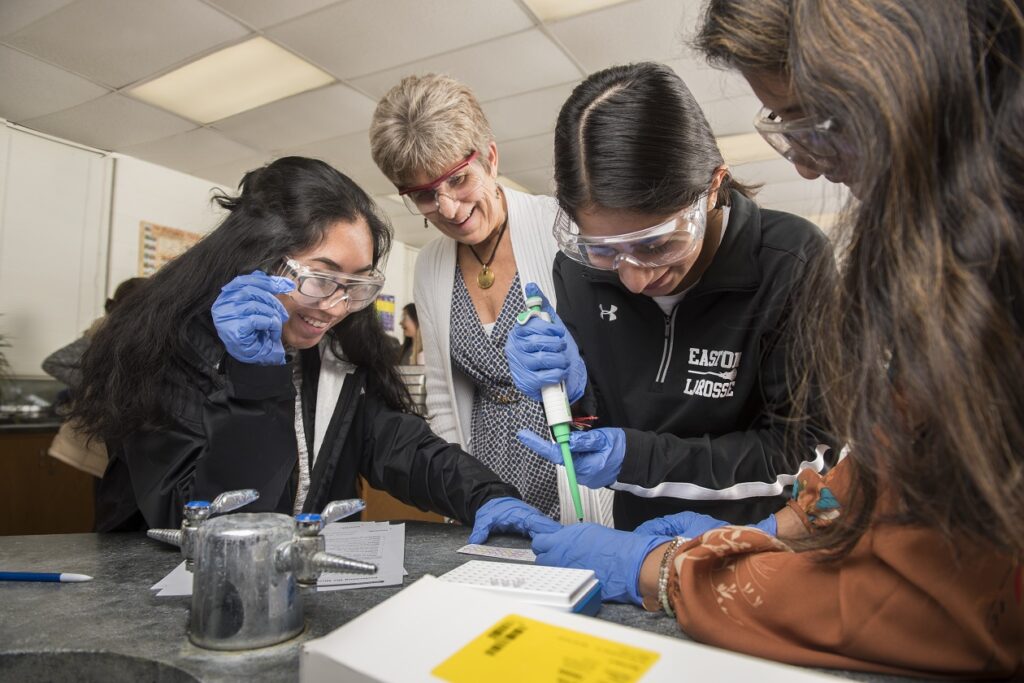 Again, collecting data is urgently important. "The number one thing businesses can do is give us feedback," Pepukayi asks. "What are you seeing for graduates coming out of our school system?"
What's more, business owners can become part of the instructional pathway for some students. Mentoring, internships, and apprenticeships can and should be part of the mix.
"A student may take a math class within the four walls, but then they may leave and do an internship," she says. "Or they may be home taking a virtual class or learning from somebody in another country. Our challenge is to put all of those opportunities together in a package that is conducive to both the school system and the student."
Coming Home
As Pepukayi steps into her new role, she has a unique vantage point. She is a native of Talbot County, yet she brings a wealth of knowledge about education from other jurisdictions.
Her experience ranges from an Ohio school district in an upscale suburban community where she was the only Black teacher to an inner-city school in Wilmington. Her move into administration led her to a fast-growing bedroom community in Middletown, Del., where she was assistant superintendent overseeing principal development as well as being involved in the development and construction of new elementary schools.
Still, Pepukayi is delighted to be home again. She has returned to Bellevue where her parents and brother still live and she is busy rediscovering the joys of living on the Eastern Shore. "When I grew up in St. Michaels I could not get out of here fast enough," she admits. "But now that I am back, I love it."
Never one to do things by half measures, Pepukayi is ready for the challenge ahead. Both of her boys have left the nest, and she is committed to taking Talbot County and its public school students to the next level.
 "I just think every child has the potential to be their best self," Pepukayi says. "Given the right materials, given the best support, I think they can do whatever they want to do."
Pepukayi truly believes that people throughout an organization must share a clear understanding of its mission and values. That's no easy task with nearly 700 staff members and more than 4,500 students. But when it works, the results can be transformational.
"We must align our systems, clarify our purpose, unleash our talent, and inspire trust," Pepukayi explains. "If we can do those four things, we can move mountains."
Never miss an update: Sign up for Talbot County Economic Development and Tourism's Talbot Works newsletter here.