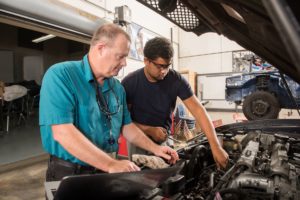 Jobs Report April 2020
Below, you will find several jobs currently available in Talbot County. Click on the links for more information.
ADU Appliance Store, Easton, MD is looking for a Client Account Manager and Greeter/Customer Service representative. Email Resume to: Chrissie@adu.com.
Walmart in Easton, MD has ten jobs open, including cashiers, drivers and stockers. https://careers.walmart.com/results?q=&page=1&sort=rank&jobCity=21601&expand=department,brand,type,rate&jobCareerArea=all
Acts Retirement-Life Communities has 54 jobs in Easton, MD that range from medical staff to support staff.
Talbot County is looking for EMTs, correctional officers, and entry level deputy sheriffs.
Talbot County Public Schools has 32 openings, from custodians and bus drivers to teachers and specialists.
The University of Maryland Medical System on the Eastern Shore has more than 142 openings. Positions include administrative positions, lab assistants, nurses, and other medical specialists.
To see additional job openings in Talbot County and the region, review the Office of Employment Services at Chesapeake College's Job Listing.
About the Upper Shore American Job Centers
The Upper Shore American Job Centers Network provides a full range of assistance to job seekers and businesses. These include a variety of employment and support resources to assist job seekers in achieving their employment goals.
Job seekers are able to meet with consultants to discuss career exploration, referrals to training programs, résumé preparation, and workshops to enhance job seeking skills and work readiness. Computers with internet access, printers, photocopiers, fax machines, telephones, and a variety of job search resource materials are available at each Job Center.
The Talbot County American Job Center is located at 301 Bay Street, Suite 301 | Easton, MD 21601 (behind Acme). Their phone number is 410-822-3030.
The American Jobs Centers Network is a partnership between local workforce development agencies including the Maryland Department of Labor – Division of Workforce Development, Upper Shore Workforce Development Board, Department of Rehabilitation Services, and Disability Navigator.
About Talbot County Department of Economic Development and Tourism
The mission of the department is to enhance and promote a business-friendly environment for current and prospective enterprises and to advocate for policies that support and strengthen the economic vitality of Talbot County. The vision the department sees for Talbot County is simple: Strong Communities. Empowered Businesses. Innovative Solutions.
If you own or operate a business here in Talbot County, or want to start one, you are encouraged to contact the Department of Economic Development and Tourism at 410-770-8058 or visit their office at 215 Bay Street, Suite 5, Easton, MD.